Gen2 is using the innovative technology to disinfect the workshop area and main atrium at its HQ and training centre in Cumbria, UK, ahead of welcoming staff and students back to the building.
The remotely-operated robot was developed by Forth in Cumbria last year as a response to the fight against Covid-19.
The firm is known for its innovations to solve complex industry challenges all over the world in nuclear, oil and gas, renewables and other sectors.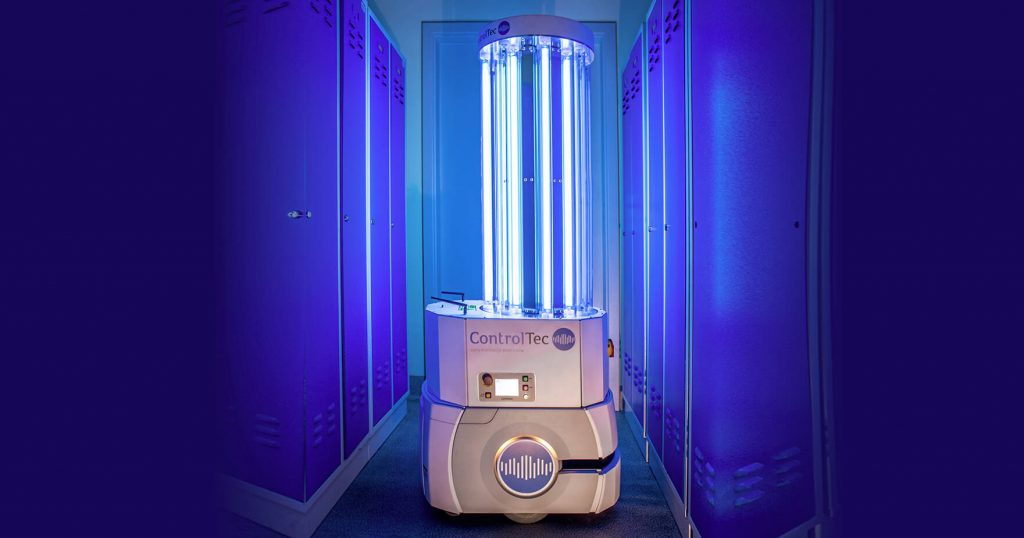 Disinfecting of the workshop area and main atrium will enhance current Covid-19 safety measures in place throughout the building, and provide extra peace of mind for staff and students.
Gen2 has worked closely with Forth over a number of years delivering apprenticeship programmes and training for the engineering firm, which is based in Maryport, Cleator Moor and Barrow in Cumbria.
The Forth team developed the disinfecting robot in a matter of weeks by combining its tracked robot, vapour cannon, camera and lights.
The robot is able to be worked remotely, controlled from a safe distance, to disinfect any area – inside or outside – to help the country safely emerge from lockdown.
It can be used in offices, warehouses, transport hubs, schools, shopping complexes, or on the streets, anywhere inside or outside, wherever it's required.
It can be deployed in any building or any area, before people return after lockdown to make sure the space they are going back to is safe to use, and can be regularly re-used to decontaminate areas, whether that's once a week or several times a day.
Radio-controlled, wireless and tetherless, the disinfecting robot can perform fogging or misting. It has the ability to climb flights of stairs and can disinfect large areas in a matter of minutes.
It works in a similar way to a vapour cigarette in that it fires high pressure vapour which will settle in every part of a designated area.