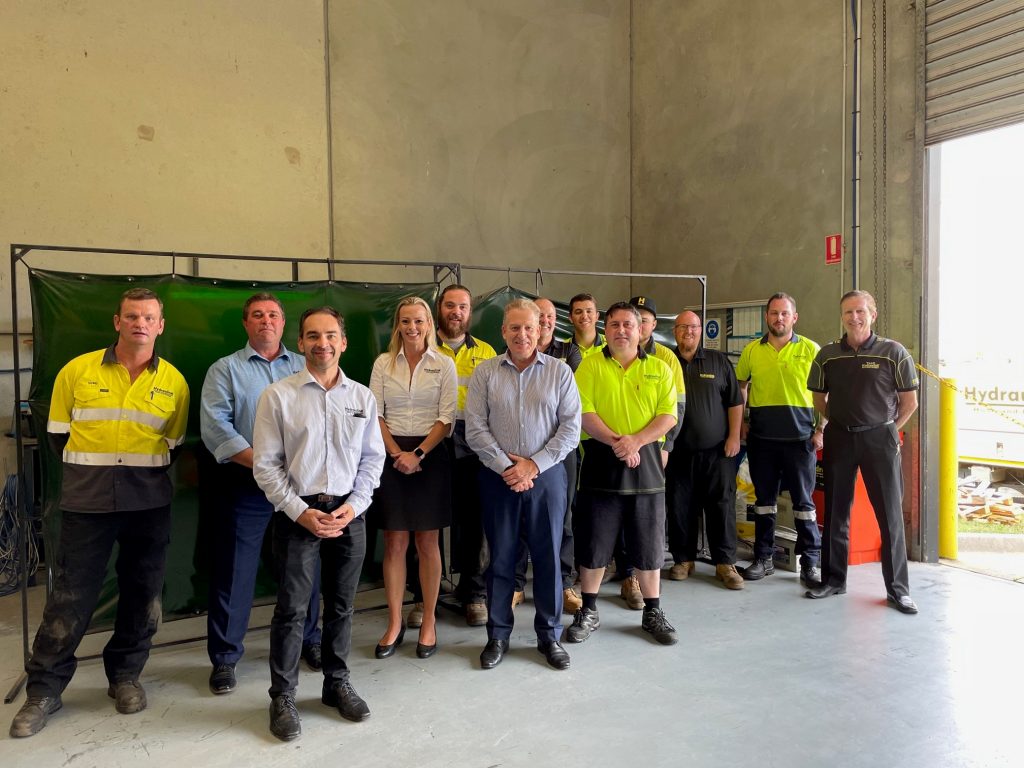 The hardworking attitude and "can do" ethos of the Hydraulink Dandenong branch has earned the accolades of Managing Director Denis Matulin, for the staff's dedication during challenging Covid conditions.
The extended Covid lockdowns posed major challenges for this Victorian branch, as it did for many businesses across the state.
But Hydraulink Sales and Service Technicians (HSSTs), along with branch staff, rose to the challenge, and worked within strict hygiene rules to provide breakdown services and other hydraulic work required by busy industries seeking maximum uptime.
"Hydraulics are vital to all hard working machinery, and businesses in industries such as forestry, agriculture, construction, civil engineering, materials handling and food and beverage needed our help more than ever," said Mr Matulin.
"It was harder to travel, harder to sign in to individual sites, and there were a lot more rules, but I'm incredibly proud that our whole team rose to the task and remained open throughout the entire pandemic, providing vital service to industry," he said.
The Hydraulink Dandenong branch is part of a network of more than 400 hydraulic service points across Australia, New Zealand and the Pacific Islands.
The network operates under the market signature "best under pressure" and delivers essential, safety-compliant and traceable hydraulic hose, fittings and services with expertise to industries requiring prompt, quality 24/7 service – either on-site or off-site.
Service Awards
In addition to praise for the branch's outstanding performance in the past year, Mr Matulin also awarded long-service awards to two staff members.
Craig Dorling received his 10 year service award and Aaron Harris received an award for five years of service to the company.
"As a company, we seek to form long term partnerships. That applies to customers, suppliers and employees. I'm delighted that these two talented employees continue to provide value to the Hydraulink network, and I hope to be awarding them with further long service awards in the future," said Mr Matulin.