By Jaco Maritz, Chief Operating Officer, SYSPRO
As the world continues to adapt, manufacturers and distributors have had to cope with new complexities of doing business. Driven by emerging customer preferences and demanding supplier requirements, the industry has had to shift gear rapidly to enable it to prosper.
Customers have become increasingly drawn to eCommerce platforms as global lockdowns opened the opportunity for new digital channels. And while supply chain disruptions impacted business operations, it also opened the door for a new competitive market underpinned by the expansion of product ranges, and the rise of techniques such as additive manufacturing and 3D printing technologies.
As a result, CEOs have had to think about new routes to market, new products and even new processes altogether.
Within this zeitgeist, manufacturing and distribution leaders still have three crucial business priorities top of mind.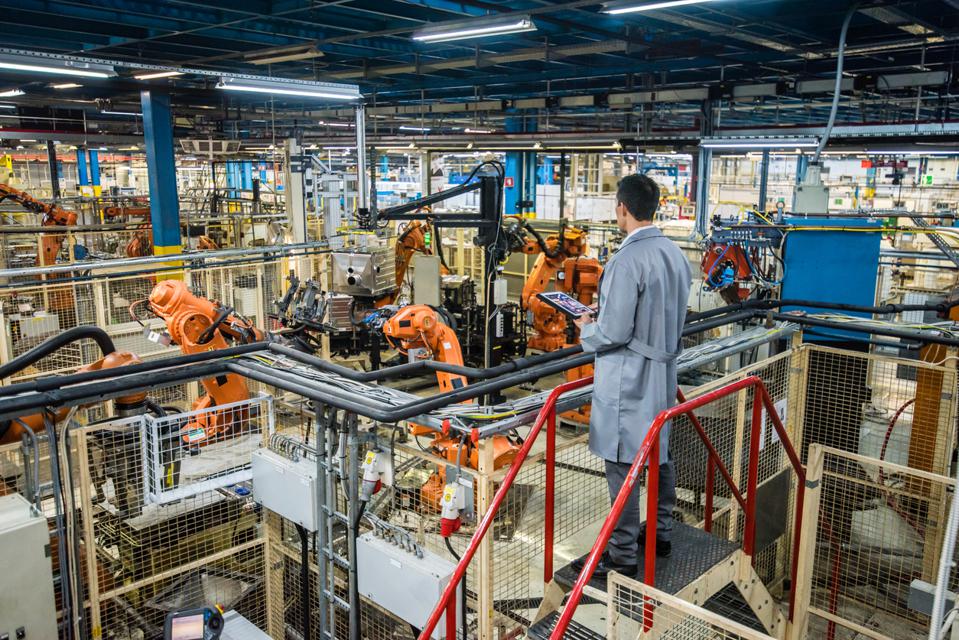 The business must cut costs while remaining globally competitive, organisational efficiency needs to be improved, and ongoing risks need to be reduced.
Many businesses have looked at the benefits of digitalisation in addressing these priorities. ERP has been shown to improve operational efficiency, productivity, and time to value, but there ae still businesses that remain hesitant in making the investment.
The key is to understand what sort of ROI ERP brings to the business.
Using ERP to gain competitive advantage
According to recent SYSPRO research, 29% of businesses felt that their business systems did not provide them with the availability and accessibility to manage the changes that the pandemic introduced. Many businesses still relied heavily on manual processes and spreadsheets.
Those who had real time access to data could connect directly with customers and suppliers and address immediate needs and build their business.
Real-time access to data is a central factor for manufacturing and distribution businesses to remain competitive.
The right information provides the ability to assess current operations, as well as the capability to make the required tactical, operational and strategic business decisions.
Here the ability for an ERP system to integrate with other technologies such as IoT devices on the factory floor or within the warehouse is critical.
AF Gason is an example of a SYSPRO customer that has been able to tackle the pandemic related disruptions effectively and remain competitive by having access to a single source of the truth along its entire supply chain through its ERP system.
The company designs and manufactures world-class broadacre farm machinery as well as industrial and wood-heating products and has seen a 100% improvement in its results over the past couple of years and a great deal is related to being able to use the information out of SYSPRO to give the firm better decision-making capability in the business.
Its job recording accuracy levels have improved by more than 20 percent, and the company is closet achieving a 50 percent improvement to efficiency on the shop floor,
In addition to real-time decision making, central access to data has also allowed the industry to take advantage of the eCommerce trend as well as explore new routes to market.
To leverage digital platforms, inventory level needs to be carefully managed and controlled and stock locations need to be available to respond quickly to customer demand, minimise transport costs and reduce warehousing and storage costs.
Leveraging ERP to improve internal organisational efficiencies
For many businesses, the pandemic saw the rise of the remote workforce. There was a sudden need to integrate systems, as well as needing the ability to view stock in real-time.
The transition to online was however difficult for many. The recent SYSPRO research study showed that 37 percent of companies were unable to provide the remote work capabilities to employees that were required.
Many realised that the automation of processes would become a necessity. The ability to automatically generate invoices or even seamlessly move an order from the procurement department to the warehouse is of course a necessity in today's digital world.
A good example of a company that leverages ERP to automate processes to improve operational efficiency is B&R Enclosures, Australia's largest manufacturer of electrical enclosures, switchboard building systems, racks and cabinets turning over more than one million enclosure and accessories per year.
Its business has been transformed to fully integrate technology and digitalisation across the entire manufacturing process with SYSPRO ERP as its backbone.
The company has significantly improved efficiencies as it is able to surface data quickly using its ERP systems as its single version of the truth for costings and inventory management and has significantly shortened its lead times for customer orders.
Reducing operational risks with ERP
From cybercrime to global pandemics, manufacturing and distribution businesses need to be agile enough to reduce the impact of operational risk factors.
The volatile nature of any supply chain requires a level of flexibility. A good example was seen in Australia, where recent lockdowns resulted in several organisational risks for food manufacturers.
Food and beverage companies that exclusively supply the hospitality sector had their regular operations changed when restaurants were forced to shutter in response to the pandemic.
Red Claw Seafoods in Australia is the exclusive seafood supplier to major hospitality groups such as Merivale and Crown Sydney and supply many other upmarket venues.
This sector has faced significantly reduced consumption as well as disrupted supply chains. At-home consumption has increased, but out-of-home consumption, which historically generates the highest margin, came to nearly a standstill. Consumers ordered restaurant-quality seafood like lobster to their doors and received incredible bang for their buck despite the challenging environmental conditions.
Here ERP can assist Australian businesses to have the right level of input materials as well as full visibility of their supply chains. The seafood supply sector has been able to easily scale up orders once again now that the Sydney and Melbourne lockdowns have lifted.
Ultimately, ERP can support manufacturers and distributors to digitalise by providing the systems and platforms to resolve the biggest areas of impact, all while providing tangible ROI.
When embarking on this journey, CEOs should be clear on the business objectives and shouldn't underestimate the change management and impact of the process on the business.
The CEO should also understand the change in skills required and should not run after the latest and greatest technology without understanding the true purpose and business benefits.
The return on investment will be significant if the business objectives are set up front and the operationalisation is reviewed against these objectives.