Registrations for AUSPACK 2022, the southern hemisphere's leading processing and packaging trade event, are now open.
The globally recognised, long-running biennial event, which is part of Packaging and Processing Week, is heading back to the Melbourne Convention and Exhibition Centre on 17-20 May, 2022.
It brings expanded business sessions and improved online searchable directories to enhance visitors' ability to tailor and plan their visit.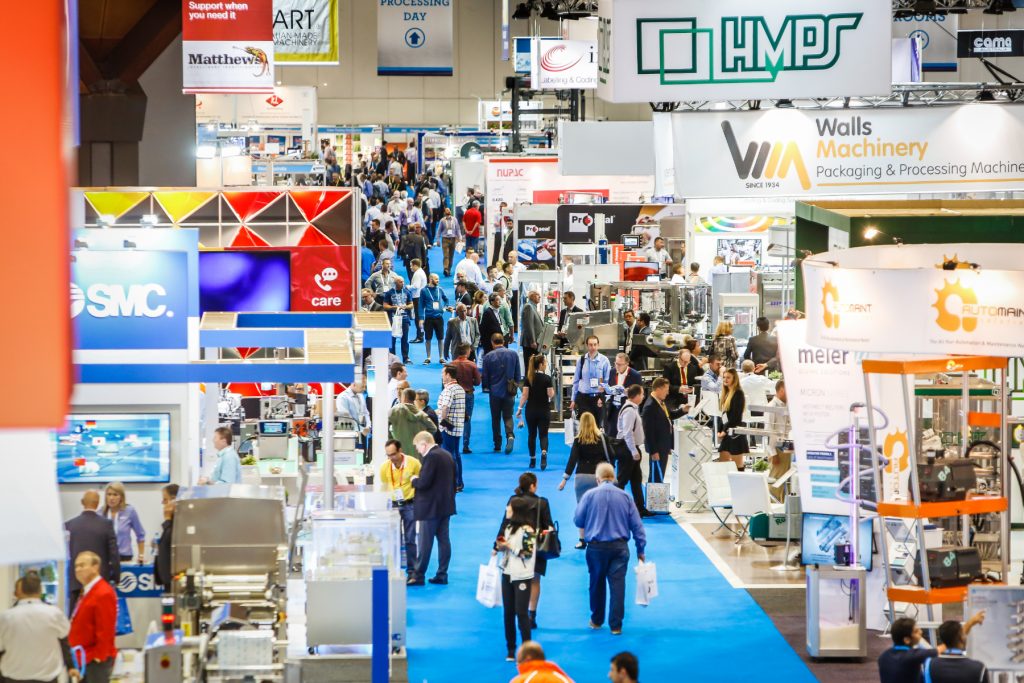 Mark Dingley, Chairman of the Australian Packaging & Processing Machinery Association (APPMA), which owns AUSPACK, said, "AUSPACK 2022 will showcase a host of global mega trends in the food, beverage and pharmaceutical processing and packaging industries.
"As the first industry expo since 2019, it will be the perfect place for people across the packaging and processing sectors to find solutions to increase efficiencies across their business."
This year, more than 250 suppliers representing hundreds of global brands will be on the show floor, offering visitors solutions that address a range of industry trends and themes.
AUSPACK 2022 will allow attendees to see first hand, products that offer enhanced safety, security, automation and cost-saving benefits.
The AUSPACK Leaders Forum, from 18-19 May, will offer business owners the opportunity to benchmark as an organisation of the future, gain knowledge and inspiration, and network with like-minded, forward-thinking leaders.
Key themes include:
future supply chain
adapting and diversifying for commercial success
future technology
sustainability and the circular economy
investment and collaboration
future workforce
The expanded Solutions Theatres at AUSPACK 2022 will give visitors in-depth overviews of technology, solutions and strategies, with sessions covering:
supply chain and procurement
education
preventative maintenance
materials and packaging design
network security
the circular economy
the future of manufacturing and warehousing
… and more
The exhibition floor will also feature an array of new zones: IT & Services, Processing Equipment, Packaging and Packaging Materials, and Packaging Machinery, making navigation easier.
Behind-the-scenes enhancements to the exhibitors' directory will allow visitors to search for very specific areas, while the highly searchable Leaders Forum will allow visitors to find topics that suit their interests.
Both enhancements mean visitors can plan their time at AUSPACK 2022, resulting in a rewarding experience. Entry to the APPMA Awards of Excellence have also opened, and close on 4 March.
Winners will be announced at the Gala Awards Ceremony on 18 May on day two of AUSPACK 2022. Tickets for both the Awards Gala Night and Leaders Forum are on sale from February.
The AUSPACK 2022 website is continually being updated with speakers, events and news.
Tickets to the exhibition are free and are now available on the website.