Entire raise completed through existing investors as Brisbane-based electric vehicle charging start up looks to bring new products to market within weeks
EVOS, a start-up specialising in fleet energy management and AC charging for electric vehicles (EVs), has completed a funding round, securing $5m from existing investors.
The investment will enable the company to begin to bring to market new technologies ideal for a number of EV charging use cases to address challenges for EV fleet operators and EV homeowners/renters, among many others.
EVOS is founded by CEO Marcelo Salgado; Chief Experience & Innovation Officer Seshan Weeratunga, and Chief Technology Officer Chris Crossman.
"This investment validates all the hard work the team has put in since we launched our company, and it shows the belief our investors have in a home-grown manufacturer being able to deliver game-changing offerings for Australians," said Salgado. "Since launching, we've unveiled our first charger, the Fleet Home 22 AC Charger and our patented Smart Start solution to help fleet and EV owners simplify and reduce the cost of charging.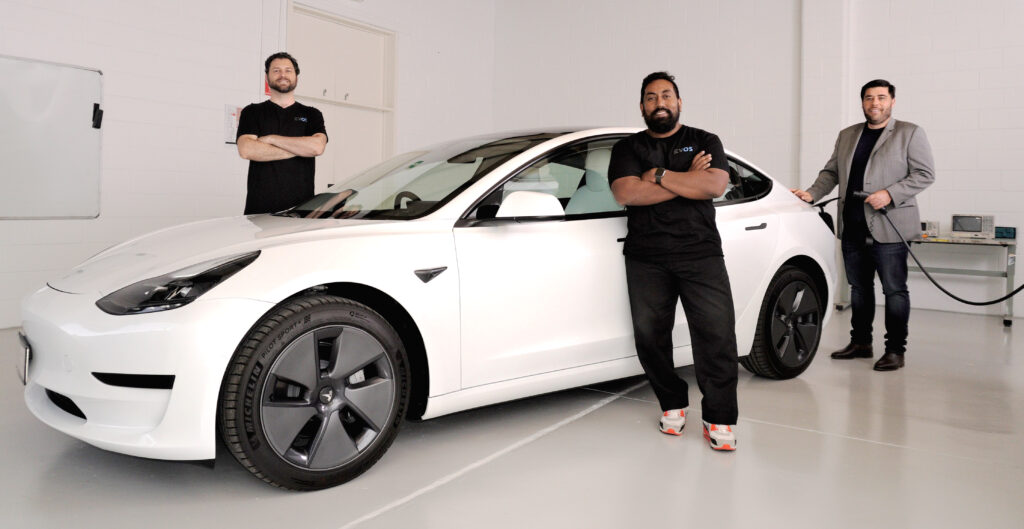 "We now have a number of new products on the roadmap and this investment will help bring them to market much more quickly."
A new home charger, to be launched in Brisbane on July 19, will be the first cab off the rank for the company.
 Rapid expansion and rollout of solutions to address the needs of EV owners
The company initially raised $1.7m to help the company expand its team and commercialise its technology. Since then, EVOS has added 22 employees to its manufacturing, sales and engineering departments, while launching its game-changing products.
"We've seen tremendous growth not just within our team but the opportunities for electric vehicles in Australia," said Crossman. "Some of the barriers to EV adoption have gone down and we're seeing pick-up in sales locally – yet the issue holding EVs back from being the logical and only next vehicle purchase for many people here is the availability of charging infrastructure suited to their requirements.
"It's a challenge we're looking to address with each solution we bring to market."
The EVOS Fleet Home22 AC Charger was the first Australian-made home charger to be made available on the market. It was designed to help fleet businesses better manage costs and energy, while being easily installable and uninstalled and to simplify the charging experience for drivers.
Meanwhile, its Energy Management solution – the technology backbone of each of EVOS' chargers – can instinctively choose the ideal idle time for the charger to charge the vehicle, whether its overnight in non-peak periods or during business hours, for instance. It can also control charge rate, speed and power to ensure owners can manage their energy output, thus reducing the costs of charging at home as much as possible.
"The investment is going to help us build on these market-leading technologies and allow us to deliver our technology roadmap," said Weeratunga. "We aim to make everything simple to use, from installation to charging and energy management. We take this ideal into every product we create, and the result is a user experience that is seamless."
The company will unveil its newest product at an event in Brisbane from 12PM on Wednesday July 19. Like the Fleet Home 22 AC Charger, the product is designed to help EV owners simplify and reduce the cost of charging.
EVOS designs and manufactures EV charging products in Brisbane,to deliver quality, performance and innovation to the world. Its team of talented engineers and designers are constantly pursuing disruption through innovation and smart design.
Its people are driven by the values of quality, simplicity and providing unrivalled customer experience.  EVOS has partnered with a Tier 1 Auto manufacturer with over 30 years' experience to produce the highest quality hardware to deliver reliability to its customers.