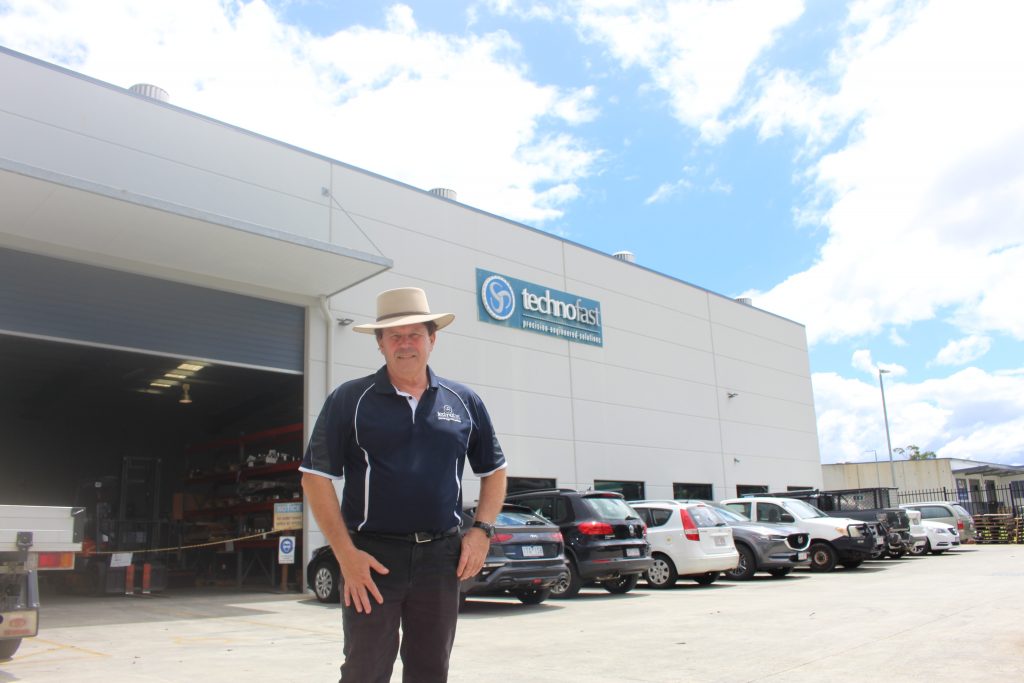 Another Australian farmer is following in the footsteps of the inventors of the stump-jump plough by achieving international renown for his ingenuity for down-to-earth solutions for problems encountered by producers globally.
Queensland farmer John Bucknell's hydraulic bolts are now used around the world in applications such as nuclear reactors, boilers, turbines and mining and energy equipment where speed, accuracy and even, precise fastening of multiple sets of bolts is required.
The idea originally stemmed from his desire to find a quicker and more secure way to fasten bolts used to tighten gang bolts on large disc ploughs on his family's property near Nindigully, Queensland (about 500km west of Brisbane).
Just like brothers Richard and Clarence Smith of Yorke Peninsula who invented the stump jump plough in 1876 to allow farmers to cultivate land without removing rocks and stumps, John used his disc plough to break in new country, ready for production, after his father converted the property from grazing to agricultural production, predominantly wheat.
A better disc plough solution
At the time, disc ploughs used scalloped discs mounted in gangs turning in order to chop up the ground. But these were prone to breaking if they encountered a stone, stump, or other obstacle. To replace them involved using a sledgehammer to loosen and tighten the large nut of the centre shaft of the gang.
The whole gang had to be taken to replace broken discs, then the whole assembly had to be rebuilt once it was fixed… only for the plough to hit another obstacle 100 metres on, and the time-consuming process had to start again.
Frustrated by this laborious process, he developed sets of hydraulic nuts and bolts to do the job of fastening and unfastening disc assemblies simultaneously, far faster and more securely than the old way of twisting individual bolts on and off using sledgehammers and brute force.
Hydraulic nuts had existed since the 1930s, but nothing that could lock without losing the induced force. This is where John came up with the original idea for what is now the EziTite Hydraulic Nut, which had a non-deflecting thread form, and an in-built locking ring to lock the force mechanically after hydraulic pressure was removed.
John modestly admits that there were other producers around of hydraulic fasteners around before him, but he turned the principle into an industrial reality that today is sold around the world, including Australasia, the Asia-Pacific, Europe, Africa and the Americas.
Taking the technology to the next level
After his father sold the rural property, with the hydraulic nut idea in motion, John moved to Brisbane to start his business.
John worked with the University of Queensland and used Finite Element Analysis (FEA) to check and further refine the technology, including the non-deflecting thread pattern crucial to the nut's performance. By the early 1980s, he had registered a patent for the technology – his first of many.
"There were doubters – probably include me initially – that we could produce an international technology success in Australia. But success built on success, because we focussed on quality and applications that were too hard for others sometimes. It is a never-ending story of continuing product development and improvement," said John Bucknell, who in recent years has opened a purpose-built manufacturing facility in Brisbane and a branch office in the US.
In between innovating, John studied engineering at the Queensland University of Technology, where he focused on metallurgy and tribology, which he describes as "essential principles needed to make innovations work". He then went on to do a BA at Griffith University and a Masters in Innovation and Entrepreneurship at Adelaide University.
"We keep finding new uses for the technology – one day we are supplying mines or sugar mills in North Queensland, then the next we have an inquiry from wind tower energy producers in Europe or the US. Every application is different, and that's where our particular expertise has led to success in the market," said Mr Bucknell, who recently had his enterprise recognised with an Australian Manufacturing Growth Centre grant, to commercialise Technofast's EziTite Hydraulic Head Nut technology globally.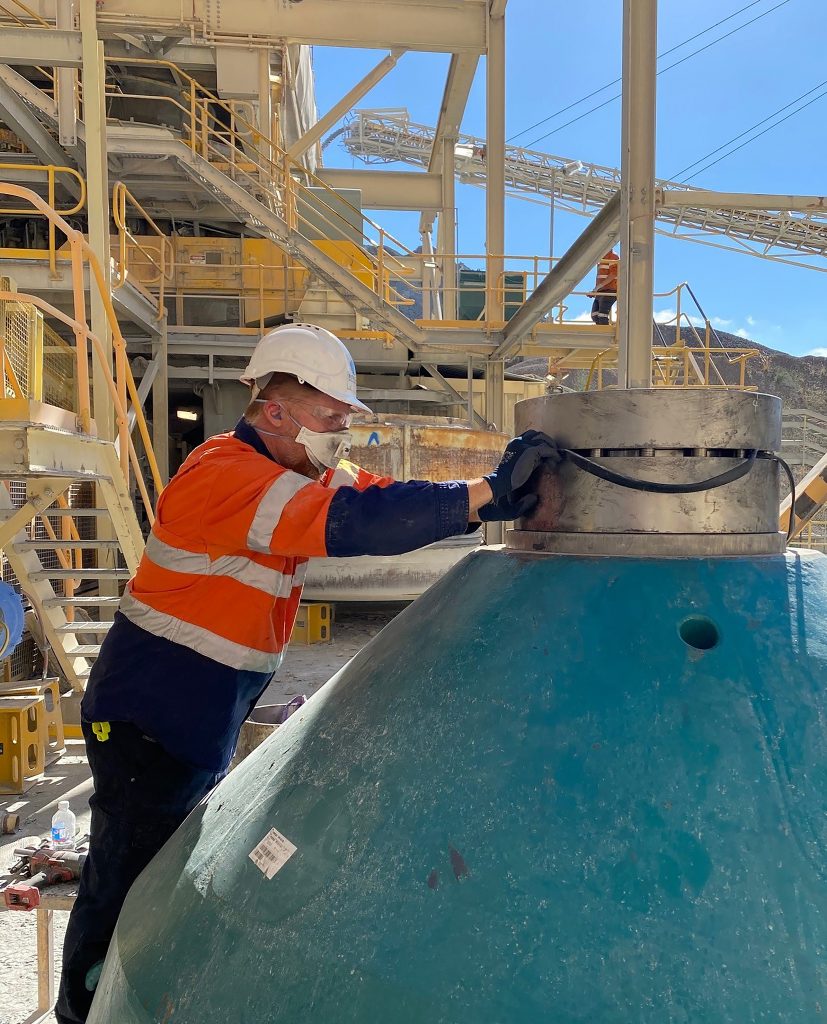 "I think one of our big advantages was that we went into this decades ago without any preconceived notions about the best way to do a job. Like many DIY inventors in Australia and New Zealand, we had to use what we had and a bit of brain power to figure out the best way on a clean sheet of paper. It has really been a fantastic journey," said Mr Bucknell.
Hydraulic tensioning technology takes off
After refining and patenting the technology, John received the backing of some friends, formed parent company TechNovus, and received his first order for a tube mill application, where the technology is still in use today.
"Naturally, there has been a bit of wear since the 1980s, but we've been able to perform simple service and maintenance on the hydraulic nuts and bolts to keep them operating reliably," said Mr Bucknell.
"At that stage, we didn't even have a workshop – I was working on a lathe in my garage! But once we received some interest from BHP (now BMA), we knew the technology had strong potential, and we bought our first commercial lathe, which is still in use today – with the same operator, who has more than 30 years' service to the company!"
Of all the patents registered by John Bucknell, it was clear that the hydraulic tensioning technology had the strongest commercialisation potential, with its clear benefits to user safety and uptime. By the early 1990s, orders had grown to the point that John created Technofast Industries as a separate entity, dedicated to this particular product line. John bought a factory in Richlands, Queensland, to scale up the company.
The Australian Government – at all levels – encouraged the development of Technofast as an innovative local manufacturer. In 2002, Technofast developed its first solution for the nuclear industry in USA, and in 2004 won a power industry award – Platts Award for Commercial Product of the Year – for its high temperature hydraulic nut.
New products – introducing EziTite
By 2011, Technofast was ready to introduce a new product line. The company was receiving increasing enquiries for demanding applications, such as nuclear, power generation, mining, quarrying and other harsh environments.
In 2015, Technofast's current facility in Crestmead, Queensland, was built, and a new chapter in the company had begun with the development of the EziTite Hydraulic Head Nut for gyratory crushers which are the backbone of many mining, quarrying, and crushing operations.
Reflecting on his journey, John says it was a difficult but highly rewarding path. "With new innovations, no one has been there before, so there's no template or guide. It's a bit daunting at first, and it means you have to rigorously test the new product, but once you've developed a solution, it's an immensely satisfying feeling," he said.
Next steps
Technofast has now grown to a team of 18 people in Australia, and two representatives in the US, and is looking to grow even further. With the latest grant, and mining operations already responding positively to the Hydraulic Head Nut – which saves significant time, while also enhancing safety – John is looking to future expansion.
"We've built up a great base now, particularly in mining, heavy equipment, power generation, and sugar industries, and as these new innovations become even more widely used, I see potential for Technofast to grow from an SME (small-to-medium enterprise) into a larger business, where it can provide time and labour-saving benefits to more operations nationwide, and across the globe," he says.
.