As more businesses choose to go green and be environmentally responsible, the process can seem a little overwhelming given the plethora of greening solutions. Below are four easy ways to go green in the office, and save money and achieve efficiencies in the process.
1.Eliminate the printing of forms
We are all too familiar with filling in office forms. Typically, these are often supplied in a paper format, and completed and signed manually before being returned to their point of origin. The process is both time and resource intensive.
According to the National Waste Report 2020, prepared for Australia's Department of Agriculture, Water and the Environment by Blue Environment Pty Ltd, 5.9 Megatonnes of paper and cardboard waste was generated between 2018-2019 in Australia.1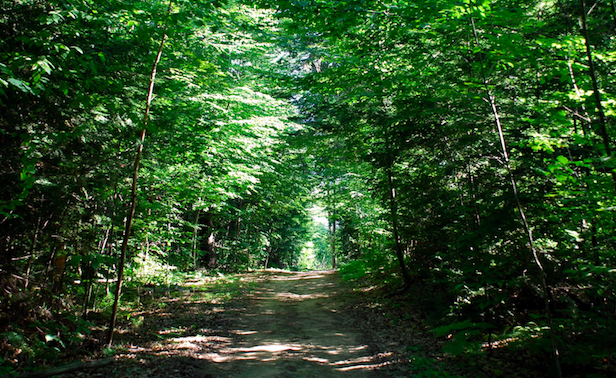 Paper manufacturing leads to deforestation, increased carbon emissions and climate change. The use of paper can also be operationally expensive for firms.
Apart from the cost of the paper itself, once the completed paper forms have been processed, they are usually assigned to the inevitable – filing cabinets and storage facilities – which add to operational costs.
Software solutions however, can eliminate the need for paper forms and help your office go green. Common software programs such as Microsoft's Word allow you to quickly and easily create digital forms.
Better still, software solutions such as Kofax Power PDF, let you convert the form into a PDF for greater flexibility and collaboration. Power PDF even converts images into fillable PDF forms. Colleagues can then easily access the PDF form to quickly complete details, highlight data, or leave comments. And the software's inbuilt digital signature capability lets businesses capture signatures electronically.
What's more, the forms can then be filed electronically and also integrated directly into document management systems. This negates the need for filing cabinets and physical storage facilities, and the costs associated with these.
With solutions such as Kofax Power PDF, office efficiency and productivity are improved, and the need to print forms is eradicated, helping your business to work smarter, faster and go green.
2.Reduce your carbon footprint
By their very nature, businesses have carbon footprints. The energy, gas and water-facilities required to run the office building, the equipment used in the office, and even staff travel and commuting, all contribute to the size of an organisation's carbon footprint. Yet, simple changes can minimise carbon emissions and put your office on a greener path.
Apart from reducing business travel, firms can consider using cloud solutions such as Office 365, Azure PD and Dropbox, to create and securely manage digital document processes and systems. Resources can be stored in the cloud and accessed by staff electronically to reduce the need for printed paper, filing cabinets, and physical storage facilities to reduce your carbon footprint.
Computer equipment, which is manufactured using precious resources and contributes to carbon emissions and landfill, can also be eliminated. Cloud-based print management solutions such as PrinterLogic, make print servers redundant.
PrinterLogic creates a serverless print infrastructure that allows you to centrally manage all printing, drivers and settings through a web-portal. With the use of less hardware, there are also savings in power consumption and office space – all of which helps make your office greener.
3.Make your printing carbon neutral
Depending on the industry you are in, eradicating all printing may be impossible. However, you can offset paper generated carbon emissions by investing in forestry projects.
Digital platforms such as PrintReleaf, collect your paper consumption data on a monthly basis to calculate your paper footprint. Your usage is then converted into number of trees and these are automatically replanted at a degraded forest site of your choice.
Fully audited and certified, your business receives a monthly certificate from PrintReleaf that details the number of trees planted at your specified reforestation project based on your paper usage.
If you choose to invest in forestry projects not only are you planting trees, you are also encouraging biodiversity, community jobs and building up the carbon sink. For every tree your office uses, make it count by planting a tree and in doing so, creating a greener office.
4.Go digital everything
With the right tools you can create a digital office that is not only greener, but helps you save time and money. Digital tools such as Dynamic Software Solutions' (DSS) DSS Connect Scan, capture paper documents electronically quickly and easily to help you save paper and money. DSS Connect Scan is a dedicated and proven scanning solution that is cloud-based and integrates seamlessly with most multi-function printers.
And its cloud-based nature means no investment in dedicated servers is required.
The solution scans paper documents in the format you need – black and white or colour, single-sided, double-sided and in either a single-page or multi-page layout – and converts them into electronic files.
Plus, you can scan the document you want in the manner that you need it – PDF, Word, Excel, etc – for easy filing, sharing and collaborative work. The digital documents can even be
filed directly into dedicated document management systems.
So, with the right tools your office can be transformed into a truly digital and greener environment. One where anyone can work from anywhere with access to files and without the need to resort to paper.
Need help to go green?
With so many digital options available to help your office go green, the process can seem a little daunting. If you would like some help, speak to Dynamic Software Solutions (DSS). DSS is a leading, Australian distributor of quality digital office solutions as well as print and MFP solutions. DSS provides proven solutions that set your office on a greener path and allow you to operate with greater efficiency and smarter workflows.
DSS is part of Dynamic Supplies Group. For more information visit www.dssolutions.net.au
1.https://www.awe.gov.au/sites/default/files/env/pages/5a160ae2-d3a9-480e-9344-4eac42ef9001/files/national-waste-report-2020.pdf