Leading Australian heavy haulage marketplaces Freightlancer and Loadshift today announced an official merger. Both platforms will merge under the Loadshift banner, forming Australia's largest transport marketplace which has delivered over 125 million kilometers of freight across Australia in the last 12 months. 
The merger will transform Loadshift from a simple membership-based bulletin board to a full marketplace for freight, and in the process of doing so introduces a 3% (for shippers) 10% (for carriers) commission-based model for non members.
"Merging our freight division into one marketplace is a significant milestone for the business. Combining the two platforms will give our carriers more opportunities to find loads, while offering shippers access to more carriers across Australia. The new platform will also provide our users with new features which will enhance the shipper and carrier experience," said Matt Barrie, Executive Chairman at Freightlancer.
For carriers, the new marketplace platform will offer more access to freight, secure payment options, shipper transparency, invoice financing powered by Butn and an internal messaging platform which will offer direct quoting. As for shippers, the new features will provide enhanced carrier reviews which will improve the vetting process and managed services offerings including freight operations and project management.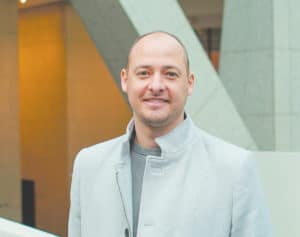 "Whilst the new platform will be a new experience for members, we have still kept the core principles of connecting shippers and carriers across the country. We have, however, introduced enhancements which will improve the overall user experience and offer carriers an additional level of safety and reliability when transporting loads. The added vetting features will be crucial to ensure shippers are finding quality, reliable carriers," said Drew Davis, General Manager at Loadshift.
Founded in 2007, Loadshift was designed to solve the issue of trucks running with empty trailers by connecting shippers and carriers around Australia.
According to a recent survey conducted by Loadshift, almost half of Australian owner operators are driving with an empty trailer more than 40% of the time. The average truck driver spends 2.4 days hauling empty loads on any regular work week.
"Ever since Loadshift was founded more than 15 years ago, it always aimed to solve one of the biggest issues in the trucking industry, running on empty. The merger with Freightlancer will give our users access to more freight, while enhancing the overall experience to make it easier to find loads," said Drew Davis.
Recently, Freightlancer successfully transported the Pride of the Murray paddle steamer to its new home in the Thompson River, a 1,750 km voyage at a maximum of 80 km/hour with a 192 tonne payload. This was the largest overland marine transport operation ever attempted in Australian history.