A man who spent six months researching the hydraulic hose, fitting and service needs of Milperra's businesses says he is delighted to have joined a Hydraulink national team dedicated to the same values he holds.
Peter Tsekenis recently became the latest member of the Hydraulink family of franchise operators, which spans more than 400 services points across Australia and New Zealand.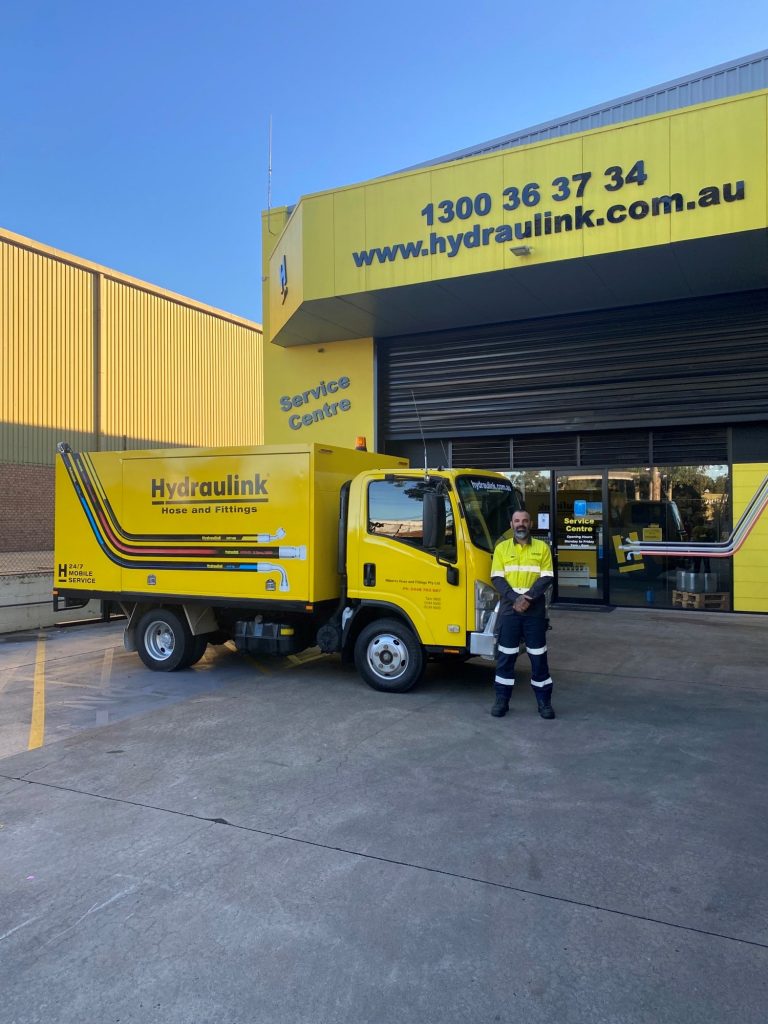 He says Hydraulink – which trades under the market signature "Best Under Pressure" – is an ideal fit for a person such as himself with a strong mechanical background and expert understanding of the importance of safety, precision, attention to detail and a can-do attitude that starts with first understanding customers' needs.
"We have a huge diversity of industries in Milperra – all dependent upon good hydraulic service to keep mobile and plant machinery functioning reliably without wasting downtime. The robust industry base here extends from distribution, transport and major import and export logistics, through to building, construction, diesel and civil machinery, metalworking, conveying and just about everything mechanical under the sun. Milperra really is a production powerhouse – and nearly all the machinery involved uses hydraulics in one way or another.
"My research told me all of these could benefit from a door-to-door maintenance and breakdown service that gives them maximum uptime. As someone experienced in the civil engineering industry, I understand that breakdowns and 'that'll do' maintenance cost big money, so I want to bring excellence and quality to the table."
Researching the market
"When I as doing my research, driving around Milperra and talking to business for six months, I found that a lot of local industries were going outside the district to get their service needs.
"So there seems to me to be a real gap in the market here for someone operating locally within a national group, like Hydraulink, who can bring both global standards of precision and integrity that companies today need – combined with down-to-earth family values that integrate services operations into the fabric of the local society."