Leading computer numerical control (CNC) distributor Innovync has inked a new distribution deal with European manufacturer CMS. The deal provides Innovync's partners and other Australian advanced manufacturers with access to a range of new and innovative advanced materials and plastics.
The deal, which was signed on 7th August 2020 marks an important milestone for Innovync. It is also significant for Australia's advanced manufacturing sector which will now have greater accessibility to leading European products and materials which are playing an increasingly significant role within the aerospace, automotive, renewable energy, sporting, marine and electronic industries and which are already in use by companies including Spacex, Lockheed Martin, Boeing and Hyundai.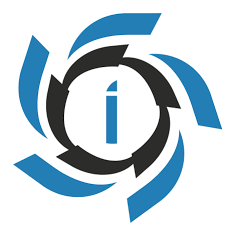 Commenting on the announcement, Pierre Sullivan, Innovync's Managing Director said:
"CMS has been machining plastics, composites, carbon fibre, aluminium, light alloys and metal at extremely high standards for years. They continue to invest heavily into research and development and are always at the forefront of cutting-edge design".
CMS' machines provide precise and customisable equipment that is capable of machining carbon fibre, plastics, foam, composite material and metals within a 0.006mm tolerance.
"These machines offer Australia's advanced manufacturing sector a fresh chance to usher in a new era of nation and industry-wide advancement. We are incredibly proud of our continued relationship with CMS and to be trusted to bring their entire suite of machines to the Australian and New Zealand markets, which we believe will unlock great opportunities for local manufacturers by providing access to European industry-leading machinery," Mr Sullivan added.
The CMS announcement is the latest in a string of accomplishments for Innovync and will enable the firm to continue to deliver innovative solutions to its clients which include luxury super-yacht builder Vikal International, G James, Weir Minerals and Pacific Stone.