The Harting Technology Group accompanies you through technological transformations.
Innovative components, consultants, services and systems help guide customers into the digital future.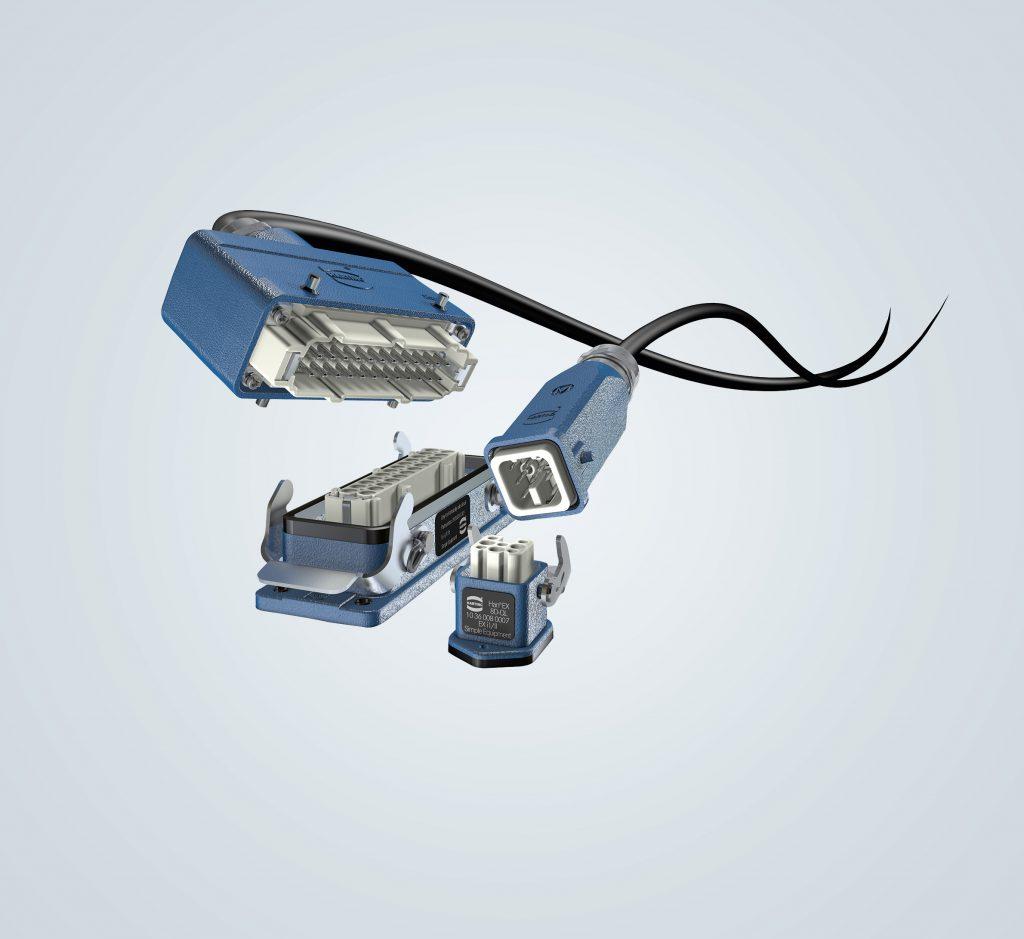 As a single-source solution, the company offers everything from individual components to custom-fit systems. Harting is advancing the digitalisation of the machine building industry with innovative, scalable interface solutions for all types of power, signal or data connections in machinery.
These solutions can take advantage of demands in practically any industrial sub-segment.
Selected machines in the key sub-segments of the machine building industry are catered for and advice offered for configuring interfaces for power, signal or data
The solutions are well suited for use in other sub-segments – if the application requirements and the applicable standards are comparable.
Typical machines that use Harting solutions include:
Plastics and rubber machinery
Printing machines and machines for print finishing
Metal-forming machines (including punching and laser machines)
Metal-working machine tools
Wood-working machinery
Machines that produce semiconductors
Food processing and packaging machinery
Robotics
Handling and assembly
Electric cranes
Mobile machines
Han-Modular – The market standard for modular connectors
With the Han-Modular series, you can optimally design connectors to supply machinery and equipment. This is made possible by combining individual modules for different transmission media. Signals, data, power and compressed air – in standard-sized industrial connector housings.
Han-Modular offers easy-to-handle, highly flexible solutions with a small footprint and versatile functionality.
Hygienic and robust: Connectors for the food industry
With Han F+B, Harting has created a range of connectors especially designed for the requirements of the food industry. Smooth surfaces make it harder for bacteria to accumulate. The hoods, housings and seals are robust and protect the internal contacts against hose water and aggressive cleaning agents.
Hygiene and safety are particularly important in food processing.
Machines and equipment must be designed so that they are easy to clean; dirt pockets must be avoided. The right connectors help the equipment to meet these requirements. The junctions, surfaces, threads and seals of the Han F+B special connectors were therefore designed in a way that prevents dirt particles from sticking to them and therefore makes it harder for bacteria to accumulate.
Han F+B plastic hoods and housings are water-repellent and suitable for cleaning agents which are certified by Ecolab and have FDA 21 approvals. The water jet from high-pressure cleaners cannot penetrate the hoods/housings when closed.
Han Ex ideally suited for potentially explosive areas
Han Ex meets all the preconditions for the implementation of high-quality connectivity solutions in application areas with explosion protection requirements.
This includes applications in mining and the chemical and process automation industries.
The connectors are designed to meet the intrinsic safety requirements of the ignition protection class and can therefore be used in explosion-hazard areas 1 and 2. In intrinsically safe circuits, energy is limited in such a manner that even a potential spark cannot ignite an explosive environment.
The Han Ex product portfolio offers complete connector systems consisting of housings and inserts. The housing's alloy was selected so that it can be used in pulverized methane-coal dust atmospheres.
Furthermore, they offer IP protection class 65 in mated condition. The housing's blue color indicates that an intrinsically safe circuit is present. The contact inserts provide a high number of pins and meet the standards of the ignition protection class even in the tightest of spaces.
The range is available from Connection Technologies of Lower Hutt.