The Covid-19 pandemic has created innumerable challenges for Australian business. However, it may also have created opportunities for some sectors, including the Australian manufacturing sector.
Long beleaguered, this sector has the potential to compete more successfully if manufacturers can pivot successfully to new approaches and adapt quickly to changing market conditions, according to Konica Minolta.

The Covid-19 crisis has exposed the risks Australia faces due to over-reliance on products from overseas. Australian manufacturers are making less and less of what Australians want and need, and the sector has been in decline since the 1970s.
With political and market sentiment turning towards the value of Australian-made goods, now is an ideal time for manufacturing firms to reposition themselves, innovate, and take advantage of any targeted industry strategy embraced by the government.

However, to do this, Australian firms will have to overcome one the biggest challenges of all; the relatively high cost of manufacturing in this country. Compared with Australia's Asian neighbours, local manufacturers must contend with higher costs for energy, labour, and material.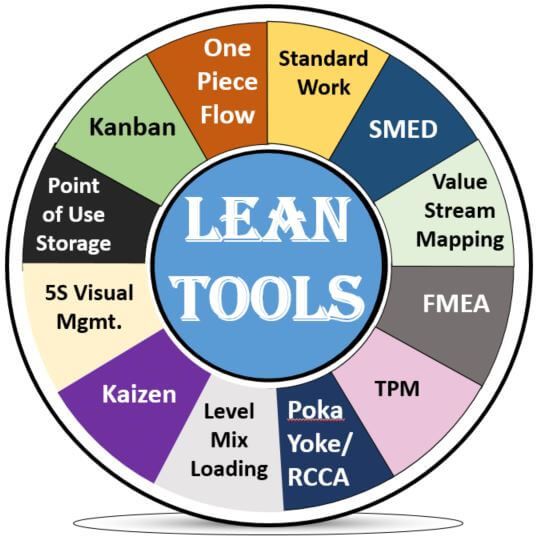 This makes it even more important for them to embrace lean manufacturing ideals and find ways to improve efficiencies throughout their processes.

Matt Hunter, innovation product manager, Konica Minolta, said, "One of the key trends transforming manufacturing is the requirement for shorter product runs with faster turnaround. Customers are looking for the ability to customise and even individualise products at the same price-point as mass manufacturing. While this may seem impossible, new and emerging technologies are paving the way for this to become a reality."

3D printing, also known as additive manufacturing, is a key technology that is helping manufacturers bring this dream to a reality. Useful in both prototyping and end-use parts, 3D printing can let manufacturers create products very quickly at a very low cost.

When used for rapid prototyping, 3D printing lets manufacturers use a trial-and-error approach with new products before investing significantly in their production. Since 3D-printed models are relatively inexpensive and fast to produce, manufacturers can innovate with freedom until they find the right configuration.

When used to manufacture end-use parts, again, 3D printing has the edge over traditional techniques in terms of speed and versatility. Complex geometric shapes can be 3D printed in one, solid piece instead of multiple parts that need to be fitted together with fasteners or wielding.
This results in highly desirable products such as cars or aeronautical components, which can be lighter and stronger and results in manufacturers carrying less inventory, needing less quality control checks and having less failure points.

Matt Hunter said, "Being able to offer these unique products in short runs at a comparatively low price can help Australian manufacturers compete with overseas firms that may take longer or cost more due to the distance they need to ship the products or when there are impacts on supply chain."

Robots are another key tool to support manufacturing innovation. Manufacturing has long used robots for various parts of the production line. Today's new generation of mobile industrial robots is transforming the very notion of robots in manufacturing.

MiR robots help manufacturers streamline, accelerate, and automate their processes by performing repeatable, heavy workload. Also, known as intralogistics, it involves transporting goods within their internal manufacturing workflow.
This helps manufacturers save money because they don't require as many humans to perform the tedious, dangerous work in a factory. Instead, these robots can safely undertake the activities that would previously put humans at risk of injury or worse.

The robots are manufactured with built-in sensors and cameras so they can sense motion and locate items. This makes them easy for employees to collaborate and work with, and optimises employee safety.

Matt Hunter said, "Lean manufacturing demands that firms optimise their processes for greater efficiency. 3D printing and robots will be a growth and productivity engine for Australia's future economy. When the manufacturing process is more efficient and cost-effective, Australian firms will be able to compete more effectively with their overseas counterparts."

Once the products have been manufactured, the next step is to get them into market. Labels play a crucial role in this both for branding purposes and to deliver more value.
Customisation, quality, and appearance are all crucial so that labels can help products stand out from the crowd. Innovative labels with embellishments like spot UV and foiling, or with QR codes that link to a value-added item, can help products gain a foothold in the market.

Digital label printers can be a valuable addition to manufacturers' equipment fleet because they can deliver on manufacturers' requirements that labels be high quality, support individualisation, look attractive, and be printed quickly and accurately.

Matt Hunter said, "Manufacturers need to look at all aspects of the products they produce and the markets they serve to find new ways of being relevant. Reducing costs and increasing efficiencies is an essential first step. Then, it's about adding value to the process and to the products. Lean manufacturing is just the start."