Global hydraulic tool and lifting leader Enerpac is introducing to Australia, New Zealand and PNG a new compact, portable and powerful air-powered torque wrench pump for high productivity in hard-to-access locations.
Weighing in at approx. 18kg (40lb) with oil, the Enerpac LAT Air Hydraulic Torque Wrench Pump is easy to lift, transport and manoeuvre.
The pump comes with an integrated carry handle and can be carried by a single operator up stairs when a crane, hoist or elevator is not available.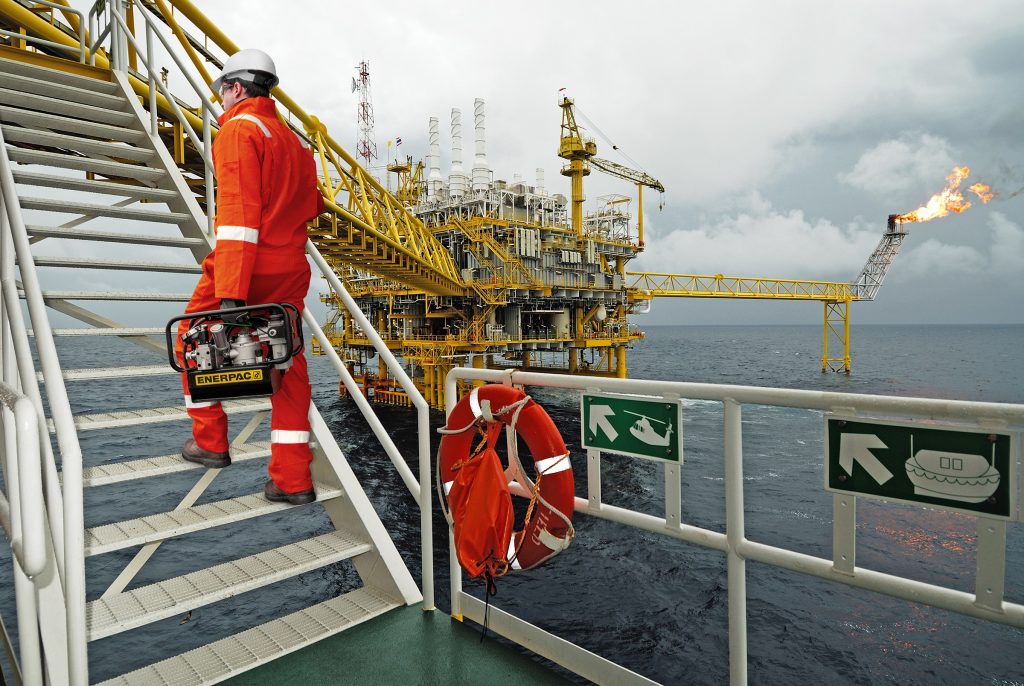 It is easy to manoeuvre in narrow and constrained spaces such as scaffolding, catwalks, pipe racks and lifts.
The LAT pumps are ideal for high repetition torque wrench applications that need air power, such as oil and gas, petrochemical, power generation and mining, but have limited access, so a larger pump would not be practical or efficient.
The pump features a proven Enerpac piston design, reinforced Filter Regulator Lubricator (FRL) support and air supply connection, designed to provide years of reliable service with fastening and break out speeds to keep jobs on schedule and on budget.
High productivity, reduced equipment downtime
"The LAT pump has best-in-class, flow-to-weight performance. Its industry-proven air motor and three-piston design enable operators to complete their hydraulic torque wrench applications faster, while always ensuring top levels of safety.
The durable, reliable new pumps are designed and tested for use in tough environments. The roll cage protects key components and provides increased support and protection of the FRL from vibration.
The heavy-duty air supply connection and proven piston design enables long life. Key components are easy to access for service and a skid rail accessory prevents reservoir wear from rough surfaces.
Applications include: Oil and Gas -Upstream, Midstream, Downstream; Petrochemical -Well heads, pipelines, pumping systems, heat exchangers; Power Generation -Gas Turbine Maintenance; Mining –
Conveyor system maintenance – electric motor and gear box ; Machinery maintenance – track maintenance, undercarriage servicing.