-Phil Straw, CEO, SoftIron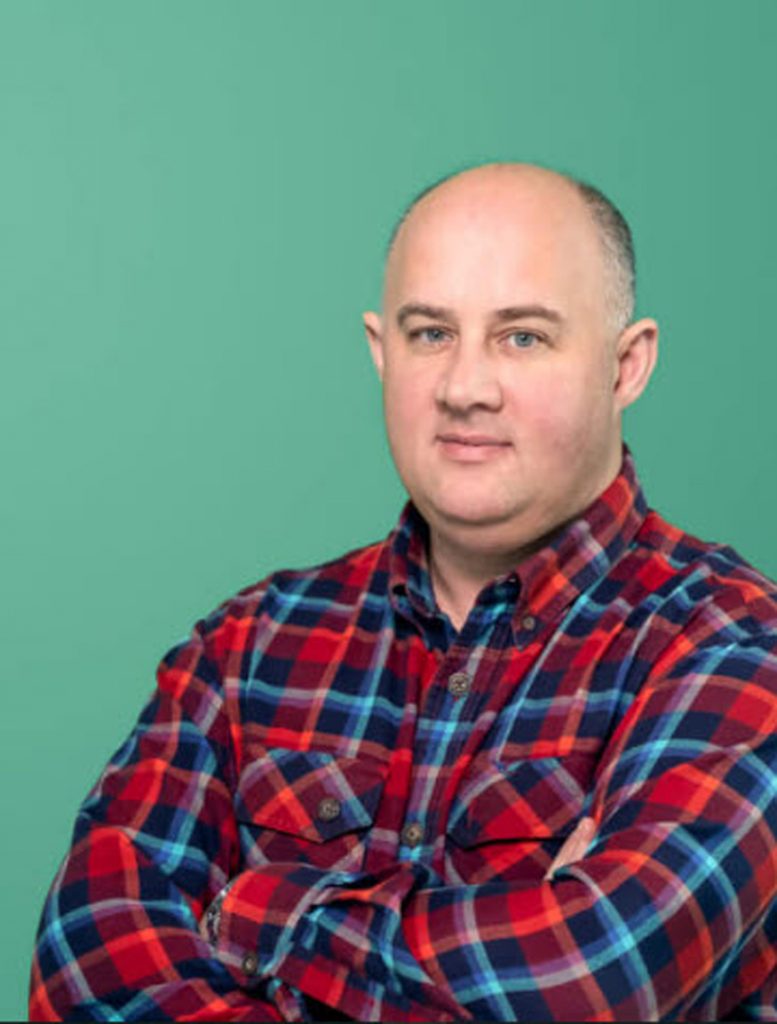 The world has been through a fundamentally transformative time that has demonstrated the fragility of supply chains. Talk to anyone you know in any field, and virtually everyone is dealing with issues of a supply chain that is struggling. This is true for Australia, but also the world at large.
SoftIron is a company working to bring sovereign resilience to Australia where mission-critical data infrastructure is concerned. Whether it's transportation, food, medical facilities, or critical supplies, computers have become the critical infrastructure for virtually every industry that enables the way we live.
It's imperative that data infrastructure be readily available, regardless of geopolitical events disrupting supply chains; and governments and industry leaders operating in today's climate must start paying more attention to this matter for their longevity.
SoftIron is currently in the process of establishing a local manufacturing facility and audit centre equipped to deliver critical data infrastructure for Australia and the region at large​.
It will be the first-ever base-level computer manufacturing facility on Australian soil – a game-changer. We are funding this facility, in part, via a Sovereign Industrial Capability Priority Grant from the Department of Defence, complemented with an initial investment on our part of around AUS$2M.
We believe we can uniquely contribute to the security of Australia's Critical Infrastructure and Systems of National Significance in very substantive ways.
We liken the current global situation to a detrimental "addiction" that had not only become practical, but unavoidable. The addiction of which I speak is the IT industry's current reliance on cheap technology design, supply and manufacturing from foreign nations, including China.
While things were great for a period of time, events like COVID-19 have sounded the alarm bells about the necessity of sovereign capability in building critical infrastructure.
In the aftermath of this situation, policymakers and industry leaders – particularly in Australia – must assess the impacts on national security and the economy and consider whether it is reasonable to continue on the same path, or make changes.
Whether we're considering the challenges of dealing with a broken supply chain or examining the security of the componentry that comes from these supply chains, the requirement of trust is the common denominator that must be addressed.
In the current make-up of the data centre supply chain, a technology marketplace exists where cheap, obscure commodity hardware manufacturers, designs and subsystems (all with opaque supply chains) dominate the landscape.
Trust becomes a requirement because currently, it is virtually impossible for organisations to know what is really in the hardware and software that is being used to run their mission-critical operations.
Did you know that outside of our company, SoftIron, there are virtually no other vendors who can show customers the source code for their purchased hardware?
Most organisations procuring technology today have little choice but to trust in their suppliers and hope for the best – which frankly, isn't good enough. Moreover, this long-term reliance on distant design and manufacture has led to atrophy in the development of local supply chains and associated skills leading to a near-monopoly in global supply.
To accomplish this, SoftIron has pioneered an approach that we call "Edge Manufacturing." We have architected our business to enable us to efficiently replicate manufacturing, audit and control within strategic locations anywhere we choose, reducing supply chain dependencies and allowing a far greater degree of scrutiny than would otherwise be possible.
We design, assemble and manufacture all of our products ourselves, developing a workforce that is highly skilled in technology manufacturing in the process. Every aspect of what we design, how it comes together, and how it's built through the factory is very much part of our product design.
It's part of the DNA of what we're doing and it's a very different approach to any computer company that exists today, enabling an unparalleled level of transparency into both the product and process for strategic customers and providing the nucleus around which a local supply chain can grow.
This year, we will be doing it in Sydney, with other facilities going online in other parts of the world to follow.
As an international company (with a wholly-owned subsidiary in Australia), we can't help but be impressed with the foresight and actions being taken by the previous and current Australian government to address these critical issues.
There is a need for all governments to address the security of critical technology supply chains, especially as computing faces the technological revolutions that Edge and AI computing portend. 
Whatever the politics are, it can be objectively stated that Australia is ahead of the curve when it comes to working on and correcting these critical issues.
Our facility in Sydney will, for the first time in Australia, supply 'clean' computer servers for firms and government agencies needing assurance there is no malicious or unknown code in their data centres – no hidden bits.
Australians will finally benefit from hardware designed with totally-auditable provenance and it's due to the foresight of the Australian government that we're set to bolster the nation's long-term data infrastructure resilience.
Put simply, the establishment of Australia's first base-level computer manufacturing facility is not just about assembling stuff on Australian soil – it's bigger than that.
It's the nucleus to help spur a whole new ecosystem of suppliers; and it's truly significant because in this context, real resilience comes from a self-sustaining economy built around IT design and manufacturing.
Although it may sound dramatic, it is only fair to state that Australia is set to change the world with its prioritisation of this issue. Australia's tackling of the "addiction" versus a 'sweep it under the mat' approach can only be considered a huge leap forward in the sovereign provenance of Australia and its overall self-sufficiency.
ABOUT PHIL STRAW:
Phil Straw is the CEO and Co-Founder of 'slightly controversial, quietly confident' venture-backed company SoftIron.
Founded in 2012 by a group of tech enthusiasts assembling specific designs for challenging special forces operations environments, SoftIron today is growing rapidly and making huge waves across the globe as the world's leader in purpose-built and performance-optimised data centre solutions.