Hunter Manufacturer of the Year, McLanahan Corporation, will host a private event to celebrate their recent move to larger premises. The newly refurbished 18,000 square metre manufacturing facility at Cameron Park more than doubles their previous inventory space, and significantly increases production capacity.
The event is an opportunity for clients, suppliers, government, local industry and business representatives to tour the facility and view equipment being assembled on site.
Austrade, NSW Minerals Council, NSW Department of Industry and Cabinet representatives, as well as local and national business and industry associations have been invited to attend.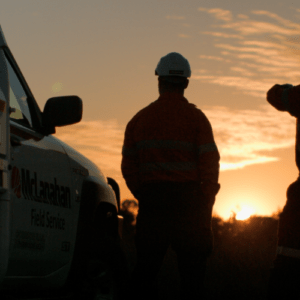 Managing Director Australia-Asia Pacific, Neil Hunt is delighted to announce that US-based Company Chairman, Mike McLanahan and CEO Sean McLanahan will be in Australia for the event. "Having our Chairman and CEO here from the US is a clear demonstration of the company's long term commitment to Australia and our mining clients from the Hunter Region," said Mr Hunt.
"Mike will provide the audience with insights into the company's more than 185 year history, its challenges, successes and future outlook." With operations in Australia since 2003, McLanahan have been supporting the mining industry with local design and engineering for more than 15 years. Mr Hunt added, "We're very proud to be part of the manufacturing community supporting mining operations throughout both regional Australia, as a well around the globe."
Designed and developed to meet current and future client needs across the mineral and mining industries, the facility is located closer to their Hunter Valley clients and offers better access to the M1 freeway, with more efficient transport options.
"Newcastle and the Hunter are well recognised for high calibre subcontractors, suppliers and engineering firms. Together, they provide a strong foundation for high value manufacturing," Mr Hunt explained.
"Coming off the back of the most successful year in our history, we feel the new facilities position the company for strong growth in the future," Mr Hunt concluded.