The new Siemens – RMIT Digital Energy TestLab is the only one of its kind in Victoria, giving students and researchers the ability to simulate intelligent electrical systems for smart cities including national and local energy grids.
Harnessing the power of data analytics, IoT, simulation and the same hardware and software being used by new generation national networks, the future energy workforce can test and model real-world scenarios and optimise energy systems for smart cities. 
This new initiative is an extension of the Memorandum of Understanding (MoU) signed by RMIT, Siemens and Festo last year with the mutual aim of driving industry and workforce transformation said Jeff Connolly, Chairman and CEO of Siemens in Australia.
"I'm really proud to continue to work with RMIT and other Australian key educators to help drive better outcomes for the nation on critical topics such as digitalisation and energy. Gone are the days of siloed responsibilities between educational institutions and industry.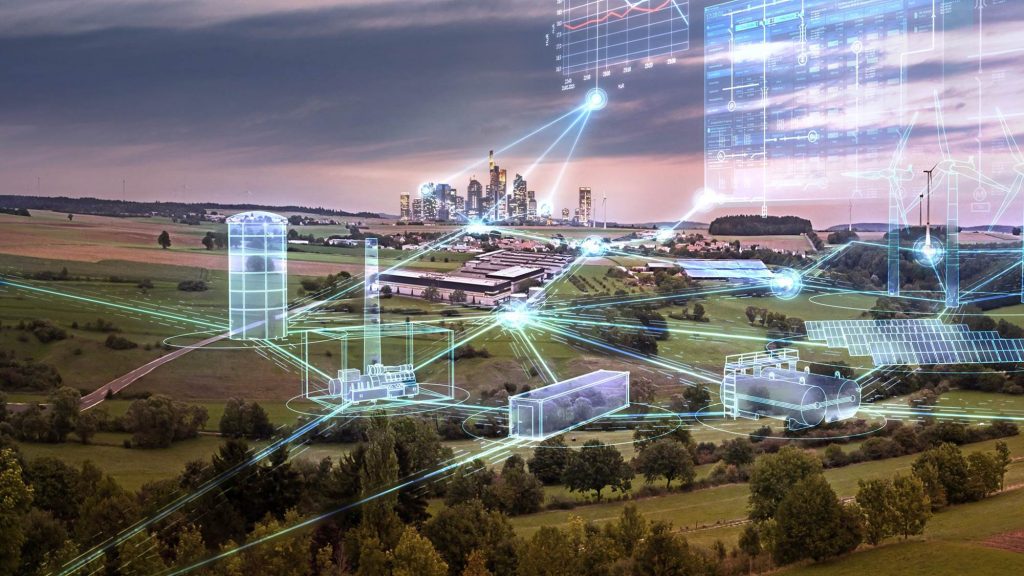 "If employers want better outcomes from universities, then they need skin in the game in terms of collaborating on curriculum and tools for educators and researchers," said Mr Connolly.
Deputy Vice-Chancellor of RMIT's STEM College and Vice President Digital Innovation Professor Aleks Subic welcomed this strategic partnership, saying that it opens new education and research pathways to one of the nation's most critical topics – the future of energy for smarter and more sustainable cities.
"Energy impacts every industry and every home in Australia. Our cities need smarter energy grids and systems that support our sustainable development agenda. Digital energy systems demand new digital skills," Professor Subic said.
"With a growing mix of energy types coming into the market, we're focused on developing new technological solutions and new workforces to help progress our economy through Industry 4.0 towards a more sustainable future.
"By working in interdisciplinary teams engaged with industry, our students and researchers are gaining valuable soft skills in teamwork, systems thinking and problem solving, while using the latest in digital technology that will set them up for life and work.
"This state-of-the-art Digital Energy TestLab at RMIT opens the doors to Australian industry to explore what's possible and learn by doing within a safe and supported environment."
The Digital Energy TestLab will feature two modelling options for students: the national grid simulation that allows simulation of complex energy scenarios using the Australian Energy Market Operator's (AEMO's) data and a microgrid system that allows simulation of more complex energy flows from multiple traditional and renewable sources of various sizes.
Jeff Connolly commended RMIT on its TestLab saying that energy jobs of tomorrow will need skills from people who can help progress it.
"Australia's progress towards net-zero carbon emissions by 2050 hinges on utilising new technologies and people who can harness these new digital technologies to deliver innovative solutions that are ahead of the increasing complexity of the grid.
"Enabling students and researchers with the power to simulate the entire energy grid with a 'digital twin' of the entire process gives future energy workforce the confidence to jump into a dynamic energy industry," said Mr. Connolly.
"Through the contribution of Siemens technology in the TestLab, students will now have hands on experience working on data that can help maintain grid stability in the event of situations such as natural disasters and outages.
"Students also have the opportunity to understand the dynamics and impact of various generation sources such as wind and solar power, storage, electric vehicle charging and other infrastructure. To set up the right energy infrastructure for the future, we need the right tools and data to teach our students now," added Mr. Connolly. 
"This world-leading digital energy hardware and software granted by Siemens is used by over 70% of utilities and independent system operators – so if we want job-ready outcomes then we need close ties with the best of industry, so we have access to the right tools," Professor Subic said.
The TestLab is part of a national network of TestLabs with universities across Australia, designed to build national capability across a range of critical areas for Australia – from energy and agribusiness through to advanced manufacturing. Bronwyn Evans, CEO of Engineers Australia welcomed the announcement also.
"Engineering is at the heart of solving society's greatest challenges – including the future of energy. I commend Siemens and RMIT with the announcement of a new digital energy TestLab. It gives me great optimism that Australian engineers will have access to the best tools and therefore will be able to develop the real-world skills necessary to guide us through the journey to more reliable, cost effective and environmentally sustainable energy future," said Dr Evans.
The two key technologies in the lab are: microgrid stations and planning stations. The microgrid station consists of SICAM A8000 and SPI5 devices for control and protection. The controller is a state-of-the-art programmable device. Microgrids provide an autonomous power supply even in the most remote regions – regardless of whether they are connected to the power grid.
The microgrid controls are tried and proven worldwide in the important tasks of grid monitoring and control. The controls build on the well-known Siemens Remote Terminal Unit (RTU) product family, developed, and tested globally and in several microgrids and hybrids in Australia.
This device follows open architecture and can be used for stable, efficient, reliable, and cost-effective operations of a microgrid. It comes pre-programmed with microgrid functions or can be programmed by the end-user.
Similarly, the planning stations are equipped with Siemens PSS software (PSSE and PSSSINCAL) used by over 70% of utilities and independent system operators (ISO's) (including several in Australia such as AEMO, Powerlink etc).
PSSE is used by planning and operations engineers, consultants, universities, and research labs around the world. PSSE allows the user to perform a wide variety of analysis functions, including power flow, dynamics, short circuit, contingency analysis, optimal power flow, voltage stability, transient stability simulation, and much more.
Similarly, PSS SINCAL is highly flexible and customisable product that is mainly used in the distribution system. It offers a wide variety of analysis functions for the planning, design and operation of power systems, allowing the users to simulate and study power quality, frequency stability, distributed generation interconnection, protection coordination, restoration of supply, economic driven design decisions, and more.