Renewable energy may have been a loser in the Federal Budget, but businesses in the manufacturing sector are investing in solar to save on power bills and using the savings to innovate and increase production.
These solar winners are demonstrating how to improve the bottom line, increase profit margins and become more sustainable at the same time.
Thomas Bell, Sales Director of world-leading solar solutions provider Energus, commented that manufacturers are rapidly embracing solar which is the world's cheapest form of energy.
Energus is a world-leading solar-solutions provider which has helped over 200 businesses, schools and community organisations across NSW convert to solar and save big on their energy bills. 
Two of these businesses are Motion Asia Pacific based in Chullora and Cooks Confectionery in Shellharbour, both of which have been able to use the savings to innovate and invest in their operations.
Cooks Confectionery is one of Australia's leading confectionery companies, which supplies premium quality chocolate, toffee and nut products to wholesalers, supermarkets, convenience stores, service stations and other retail outlets Australia-wide.
In July 2020, Cooks Confectionery engaged Energus to install a 70kw solar energy system on the roof of its 1000 M² property, which led to a huge reduction in energy costs, enabling the company to double its shifts.
"We effectively doubled production without increasing our energy costs," said Cooks' Managing Director, Daniel Lezcano.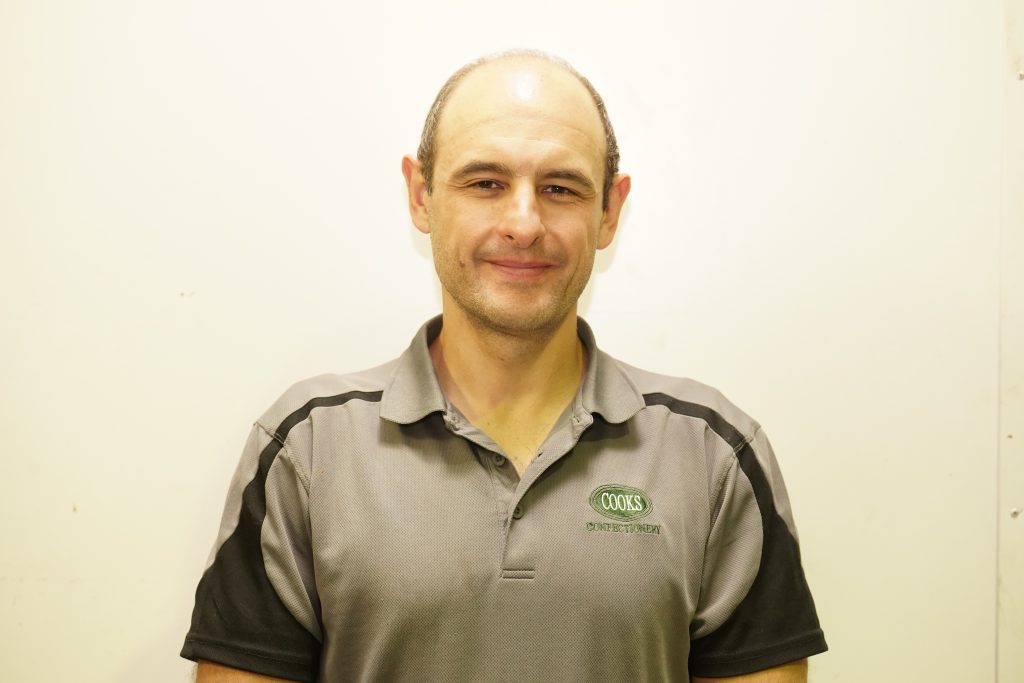 Bell said, "We were very pleased to see that the huge reduction in energy costs enabled the company to double its shifts. Even with the introduction of the second shift and operations spanning from 6 am to 10 pm, the company's energy bill stayed the same, thereby saving them $10K/quarter."
Given that the production of chocolate is high in energy use with the need to refine it for 10-12 hours, motors on for the same amount of time and heaters working for 24 hours, Lezcano said it was a no-brainer to look at installing solar to reduce Cooks' energy bill. 
Motion Asia Pacific is an industrial engineering distribution group with 1600 employees across 14 core businesses and 180 branches which has saved in excess of $25,000pa on its energy bill after installing solar at its headquarters. This is enabling it to look towards a greener future and reduce costs at the same time.
Motion Asia Pacific has over 350,000 stocked product lines which equates to a presence in almost all industrial and trade sectors, from agriculture and automotive to mining and transport.
The company produces products to keep their customers' plant, machinery and equipment operating safely, efficiently and sustainably.
Its solar installation produces approximately 2.2MWh of energy each week, which is enough to vacuum 54,885 metres square of carpet or 7 rugby league fields.
"The decision to switch to solar is part of a long-term goal to reduce Motion Asia Pacific's environmental footprint, which follows on from our transition to LED lighting in 2019," said Motion Asia Pacific's Business Improvement Manager, Gavin Baxter.
"When we considered the rate of return on the investment was less than 2 years, it was an obvious next step for the company."
Motion Asia Pacific said the efforts to reduce the company's carbon footprint have been positively received by staff.
Baxter observed that part of the team were particularly appreciative of the changes from the outset, while other team members became enthused when they saw how $26,800pa savings on energy costs can be achieved in congruence with the company's larger corporate social responsibility goals.