New South Wales leading exporters from a range of industries are being celebrated as finalists in the 2022 Premier's NSW Export Awards.
Interim Investment NSW CEO Katie Knight said the diversity of the finalists showcases the growing number of NSW sectors and businesses expanding internationally.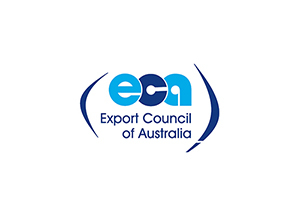 "I'm thrilled to see the rich diversity of exporters showcased in this year's finalist list. From industrial robotic automation and high-tech medical devices to Australian native botanicals, all these businesses play a key role in contributing to our state's $82 billion export economy," Ms Knight said.
"Exports support one in five jobs in Australia so it is vital we continue to support our state's exporters to expand and thrive internationally. The breadth of this year's finalists demonstrates the unwavering international demand for NSW's world-class goods and services."
Now in its 60th year, the 2022 Premier's NSW Export Awards are being delivered in partnership with the Export Council of Australia (ECA), recognising businesses across 13 national categories and 4 NSW categories.
Chair of the ECA, Dianne Tipping said the Awards have received a significant number of nominations this year across all categories providing the opportunity to recognise the achievements of NSW exporters who have had to respond to on-going challenges associated with trade including global supply chain and logistics issues.
"The calibre of entrants for this year's Awards is outstanding. We are proud to provide a platform for these exporter success stories to be told and celebrated," Ms Tipping said.
One of the finalists in the Regional Exporter category, Lismore based Australian Native Products Company, is the largest grower and exporter of lemon myrtle in the world, and a first-time finalist.
General Manager of the Australian Native Products, Ross Norris said being a finalist in the Awards will help boost the company profile and recognise the hard work of regional businesses.
"It is an honour to be nominated as a finalist alongside the best exporters from the state. We have reached some big export goals in the past 12 months exporting our unique native botanicals. Being part of the Awards will help lift our profile as we continue to grow and share the First Nations history internationally." Mr Norris said.
Winners will be announced at the Premier's NSW Export Gala Award Ceremony on Wednesday 12 October 2022. NSW Winners of the National categories will become finalists in the Australian Export Awards.