In a ground-breaking move towards sustainable housing, Powerhaus Engineering has unveiled Australia's first energy efficiency home design app at the 2023 Australian Architecture Conference.
This revolutionary app will allow architects and designers to configure the energy rating of their building plans with real-time performance feedback, making sustainable design for new houses more accessible and intuitive than ever before.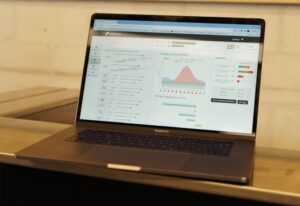 Powerhaus hosted a masterclass at the conference on Monday 30th October and provided attendees with a firsthand look at the app's capabilities and its potential to reshape the future of sustainable housing in Australia.
As most states and territories around Australia delay the new mandatory increase in minimum house star ratings to 7 stars, with currently only New South Wales implementing the increase, there's a palpable concern within the housing sector about readiness for such a transition. Many in the industry feel unprepared for this significant shift towards sustainability.
In this context, tools such as the Powerhaus app become not just beneficial, but crucial. The app is poised to be a beacon, guiding architects, designers, and building professionals, to seamlessly and cost-effectively adapt to and embrace the heightened sustainability standards.
Jenny Edwards, director of award-winning Light House Architecture & Science and a renowned thermal performance assessor with a deep passion for sustainable housing, shared her experience with the Powerhaus app: "For years, the true potential of the NatHERS software as a design tool was only accessible if paired with a trained thermal performance assessor. This often made the design process slower, more expensive, and limited the ability of architects to learn directly from the software."
She continued, "The Powerhaus dashboard is a game-changer. Its superbly designed interface allows designers to instantly test the impact of various critical parameters, giving them a clear understanding of the most effective levers for any particular design."
Andrew Pickard, founder of Powerhaus, remarked, "Our vision with the Powerhaus app is to bridge the gap between design and sustainability outcomes. We've created a tool that not only simplifies the design process but also educates and empowers designers to make informed, sustainable choices. This is the future of home design, and we're proud to be at the forefront."
The Powerhaus app promises to be a pivotal tool in the realm of sustainable housing, offering instant energy performance feedback and allowing designers to visualise the effects of their design choices on comfort, efficiency, and the NatHERS rating.
With the backing of an expert team, the app aims to streamline the design process, making sustainable design decisions more straightforward and data-driven. The Powerhaus app was a recipient of the Canberra Innovation Network Innovation Connect Grant 2022.