Rockwell Automation, the world's largest company dedicated to industrial automation and digital transformation, has announced that it has won the contract to provide Energy management software to Real Pet Food Company, across four production facilities in Australia.
The energy management solution will be delivered by Rockwell's consulting arm, Kalypso, which specialises in the digital evolution of industrial companies through consulting, digital innovation, enterprise technology, and business process management services.
Real Pet Food Company produces well known pet food brands including Nature's Gift, Farmers Market, Ivory Coat and V.I.P and supplies major Australian supermarkets. It commissioned the sustainability upgrade to help enhance energy efficiency and reduce carbon emissions.
Rockwell Automation regional director – south pacific, Anthony Wong, said, "Real Pet Food Company is showing leadership by not just talking the talk but walking the walk when it comes to sustainability. By committing to measurable actions, they will help improve the planet as well as their bottom line."
Digitising sustainability data to achieve measurable results
Real Pet Food Company is currently measuring its energy management using spreadsheets and clipboards. This results in decentralised and disconnected information, and a lack of real-time management.
"Turning this manual data entry into a digital solution will provide Real Pet Food company with better visibility of its energy consumption linked to production data, allowing it to identify optimisation opportunities," said Wong.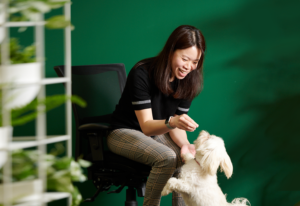 Real Pet Food Company has a strong commitment to sustainability and social responsibility, stating, "At Real Pet Food Company we believe in creating a fresher future for all, aspiring to reduce our impact on the biosphere, preserve resources for future generations, and make a positive difference to you, your pets and the communities we work with".
Real Pet Food Company's Head of Sustainability, Jarrod Edgecombe adds, "Real Pet Food Company has a renewed focus on sustainability, with a new strategy in place involving a focus on a Fresher Future and put into action through the philosophy that Every Pawprint Counts. The partnership with Rockwell is transforming our data availability to ensure that we see an increase in the volume and the quality of data. These two factors are critical to underpin our decision making in real time and enable our journey in decreasing energy intensity and carbon footprint through our operations."
The Energy Management software can integrate directly into Rockwell Automation's ThingWorx IIoT platform. ThingWorx is part of Rockwell Automation's FactoryTalk® InnovationSuite, powered by PTC, and allows users to connect, manage, monitor, and control diverse automation devices and software applications through one intuitive user interface.
"Once fully installed, the Energy Management software will help increase Real Pet Food Company's energy efficiency, reduce carbon emissions, and allow access to real-time operational data for reporting and audits," added Wong.
"The software was developed in part by local software engineers, so the Australian teams from both Kalypso and Rockwell Automation had extensive experience to draw upon when creating the optimum sustainability solution for Real Pet Food Company," said Wong.