sonnen has won an award from The Minister for Trade, Tourism and Investment (MTTI) for its direct investment in Elizabeth, South Australia to manufacture sonnenBatteries bringing new skills and capabilities to Australia and creating export opportunities for its home batteries to Asia Pacific.
sonnen received the Research & Development Investment Award at the 57th Australian Export Awards in Canberra.
The Investment Award pays tribute to an international company or joint venture that has made an enduring contribution to the Australian economy through creating or safeguarding jobs, cultivating innovation or developing new industry capability in Australia, facilitating the expansion of Australian industry within global supply chains and making a difference to the local community.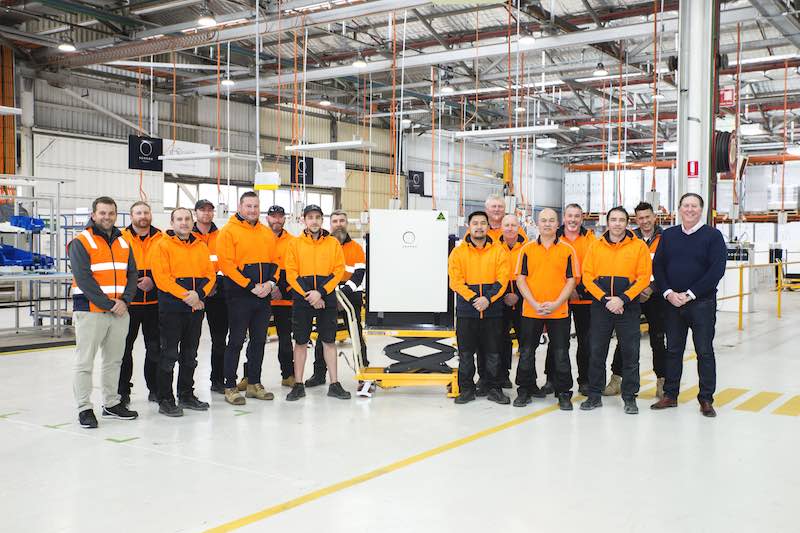 Nathan Dunn, CEO of sonnen Asia Pacific said, "We are honoured to receive the Research & Development Investment Award. sonnen established a manufacturing facility at the former Holden factory as it provided a perfect opportunity for us to leverage the skills that South Australia has built in its workforce for manufacturing. We've hired former Holden employees and equipped them with new skills and jobs to build a cleantech manufacturing industry right here in Australia."
"As part of our commitment to innovation, we have created a small research and development team in South Australia that looks into how we are adapting sonnenBatteries for deployment in Australia and to support the rollout of Virtual Power Plants. With the growth in the adoption of rooftop solar, we have the capacity to export sonnenBatteries to Asia Pacific creating new economic opportunities for our country."
sonnen commenced the manufacturing of home batteries in November 2018 and it produces sonnenBatteries that are installed in Australia and exported to New Zealand.
sonnen's home batteries are certified Australian Made and recognised by the South Australian Office of the Industry Advocate (OAIC) as a manufacturer of South Australian products.