By Erich Gerber, SVP EMEA & APJ – TIBCO
Supply chains are essential to everyday life and are made up of important links. Those links are people, processes, and facilities; everything that's needed to deliver goods from one location to the other, and technology plays a critical role in enabling and maintaining those links.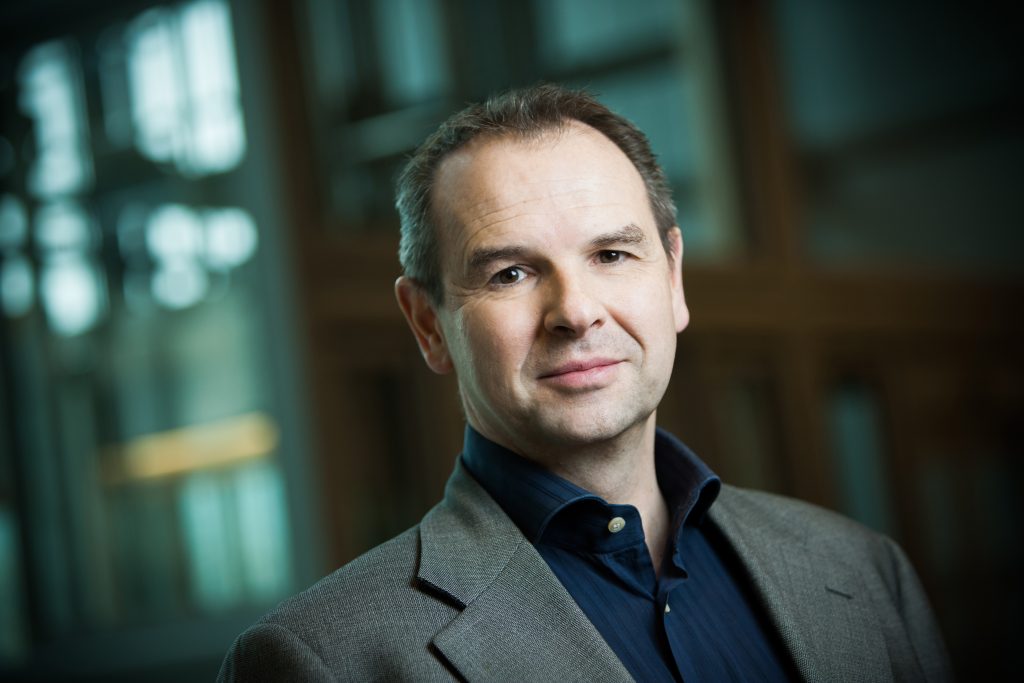 If you are simply the recipient of those goods, chances are you don't think too much about supply chains, until one of those links breaks – just like when the toilet paper supply chain broke in the early days of the Covid-19 pandemic.
Despite no inherent weakness in the toilet paper supply chain, undue stress was placed on production companies due to 'panic buying' during the pandemic, a completely unpredictable situation.
However, the pandemic also resulted in a number of expected and very justifiable demands on supply chains, for example the enormous surge in online shopping, for everything from groceries to fitness equipment.
The challenge for all players in the supply chain — manufacturers, importers, warehouses, shippers and retailers — is to meet demand and keep customers happy without any noticeable disruption.
The key to this is accurate data and the technology behind it at different touch points throughout the supply chain, which can help businesses analyse the demand and supply so they can plan and execute accordingly.
Analytics and data-driven insights allow manufacturers and operators to optimise production and distribution capacity.
And signals generated from market changes like seasonality and social events can be used to escalate production or even reallocate distribution.
Using data to manage supply chains
For more ambitious supply chain enhancements, the solution is to leverage the same digital technology that is disrupting supply chains and re-invent them for optimal performance.
In this digital world, 'chain' itself becomes something of a misnomer. Rather than a linear series of steps, where each relies on the one preceding it, a data-driven digital supply chain becomes a mesh of multiple moving parts.
These moving parts can communicate with other parts on which they depend, and in turn with those that depend on them. This collective mesh is able to respond to external factors that can impact the chain's ability to fulfil orders.
In short, a data-driven supply chain system allows operators and employees at every level of production to collaborate together proactively and confidently, addressing any issues in sourcing, manufacturing, or delivery.
Digital technology enables every link in the supply chain to generate useful data, which can be used to optimise performance: simple in theory, challenging to realise in practice. A fresh perspective on supply chains is needed to achieve this.
The first step is to realise that, while data generated in one part of a supply chain is useful to another, making sense of that data can be a difficult task.
Supply chains are made up of multiple different entities that, traditionally, had little need to exchange digital data.
As a result, useful data is generated by multiple different systems in multiple different and incompatible formats, stored in often incompatible siloes and using rules that are unhelpful to another entity.
Giving every operator in a supply chain access to all the data it could potentially use, to optimise operations represents an enormous challenge.
Meet the supply chain's digital twin
Success in building a digitised supply chain depends on collecting, integrating and analysing in real time comprehensive data; from IoT devices, data exchanges, transactional systems, inventory management applications, as well as supplier, partner, and consumer interactions.
Through successful integration, all this data becomes available for analysis in real time. Through data analytics and connected intelligence, customer behaviour patterns and insights will emerge alongside any inefficiencies, potential supply bottlenecks and shortages.
Organisations can view what is running behind schedule and identify any risks associated with over-reliance on single sources and suppliers.
This 'digital twin' virtual model of the supply chain and all associated processes provides a holistic view, enabling problems to be detected and dealt with, often before anyone would have been aware of them.
Downtime can be prevented, and it is also possible to simulate scenarios that have not been experienced in the real world, to forestall future issues and develop new market opportunities.
Problems aside, the insights gained from a digitised supply chain can enable production and distribution to be fine-tuned and over or under supply avoided.
The entire supply chain starts to behave more like a living entity that continuously adapts to its environment.
Discover the power of data analytics
The application of data analytics reveals customer behaviour patterns, inefficiencies, choke points, shortages and delays. It can also reveal levels of waste, compliance with quality standards and regulations, and opportunities for optimisation.
It is often said that within every crisis there is opportunity, and Covid-19 is no exception. Those organisations that have implemented fully digitised supply chains in response to Covid-19 disruptions have discovered and developed new ways to boost business resiliency and productivity.
The bottom line is, those that fail to embrace data analytics in the supply chain will be left behind.