Paessler, the monitoring experts, has expanded the potential of its PRTG Hosted Monitor solution.
The monitoring-as-a-service offering is now available across multiple markets with a diverse range of licensing options to ensure all users get the solution best suited to their needs.
PRTG Hosted Monitor is a service built on Paessler's award-winning PRTG Network Monitor. With its widespread functionality in IT monitoring, and easy integration into systems and networks, PRTG solutions enable IT professionals to monitor classic infrastructure, data centre environments and services, and IoT/OT devices at the same time within one tool.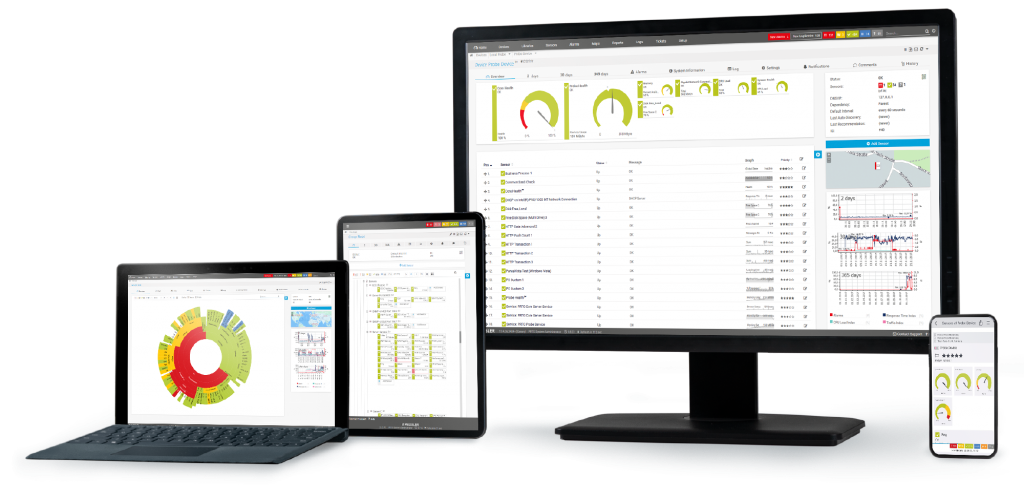 PRTG Hosted Monitor offers more than 250 predefined sensors out of the box and is able to monitor any device that has an IP address associated with it. With its one-platform view and real-time insights, the key benefits of integrating PRTG Hosted Monitor are:
IT monitoring without server hardware – Based on Paessler's PRTG Network Monitor, this solution doesn't need to be downloaded nor require a server installation. It is available on-demand and comes with Paessler's support and maintenance competence thanks to it being hosted on Amazon Web Services (AWS) cloud Computing Services.
Combine Cloud and IT Infrastructure – Monitor public reachable targets and integrate physical networks all over the world using distributive monitoring techniques.
OpEx instead of CapEx – Full subscription flexibility in payments, licensing and contracts, giving users freedom to change the size of their license and choose between monthly or annual payment options.
New for 2022, PRTG Hosted Monitor is now available across APAC and for the first time, through Paessler's channel partners.