Suhner Australia, a leader in metal finishing solutions, has expanded its range of products and services around metal finishing processes to provide its customers with a total solutions package.
In addition to providing Suhner tools, consumables and know-how in the surface finishing of all metals, Suhner Australia is now offering hand tools, annular hole cutters, safety equipment, tapes and glues as well as a tools for hire service.
By broadening its range of products and services the company will be able to offer a higher degree of service to meet the needs of its customers.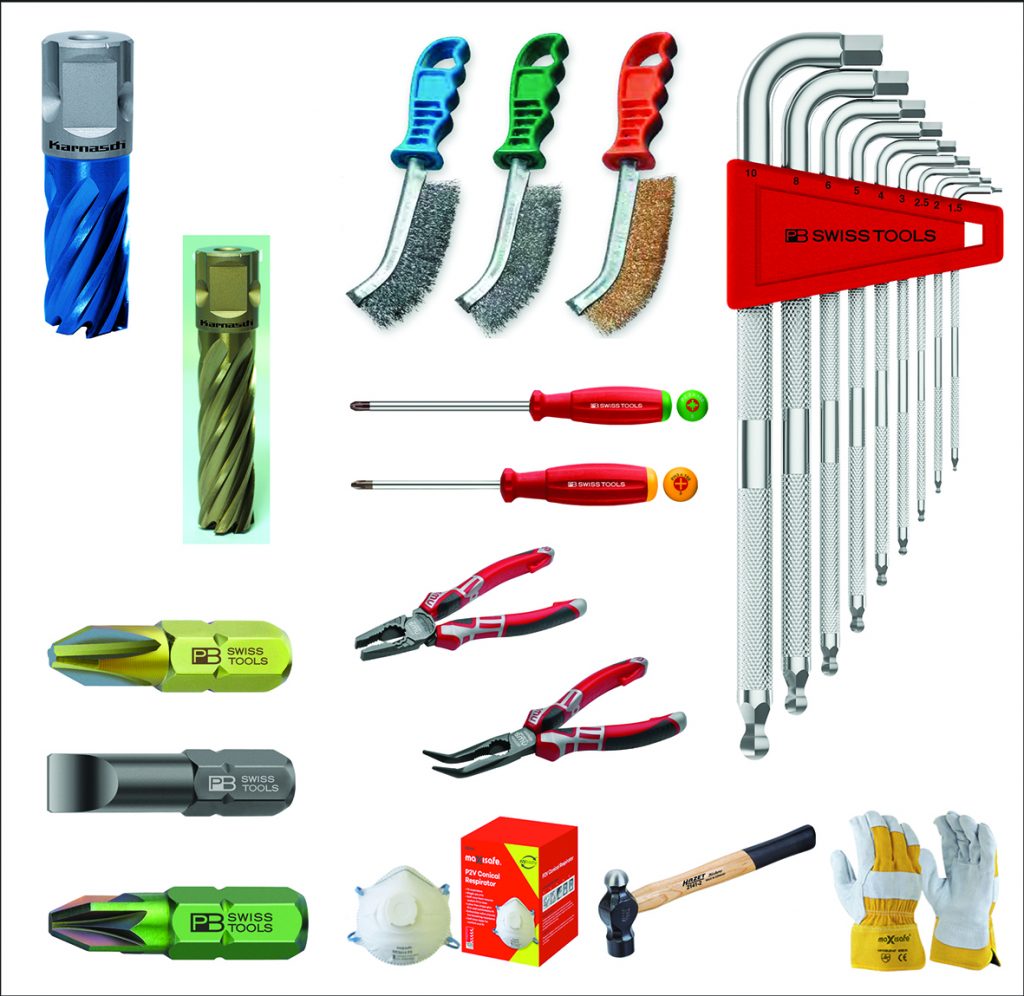 "All of the new products that we have chosen to incorporate in our range are integral to the polishing and finishing of metals regardless of whether they are stainless steel, aluminium, brass or special alloys. The larger product offering will allow us to offer customers a complete solutions package so that we can assist them with any aspect around metal finishing processes.
"What's more, a broader range means that our customers now also have greater choice when it comes to selecting quality hand tools, annular hole cutters, PPE gear, and tapes and glues.
"We can also guarantee good availability of our new product range, which will be reassuring for our customers given the critical shortage of products that are being experienced in industry due to disruptive supply chains," explained Robert Bartrum, General Manager, Suhner Australia.
The company's new hand tool range includes quality European brands such as PB Swiss Tools and Ruko drill bits. Maxisafe will spearhead the company's range of PPE gear, while tapes and glues will include leading brands such as 3M and Stylus.
Complementing Suhner Australia's wider product range is its new 'Tools for Hire' service. The service allows customers to hire metal finishing tools for a "one-off" project, to meet additional demand or when their equipment needs servicing.
"Our Tools for Hire program lets us offer customers greater convenience and flexibility at an affordable price," said Rob. "They no longer have to rush out to buy a tool for a single project. And when their workshop is busy they can just hire the tools as needed rather than investing in tools that will remain idle for much of the year."
The increased product range and tools for hire offering will further cement Suhner Australia's position as a leading provider of total metal finishing solutions.