Global ERP solutions provider SYSPRO, has appointed Greg Urand in the role of Sales Manager with immediate effect.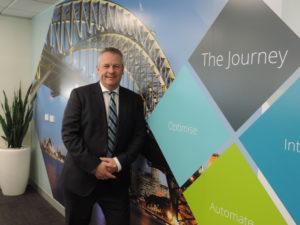 Greg will be responsible for driving sales aimed at increasing market presence across Australia, New Zealand, Papua New Guinea and Pacific Islands.
Greg has over 20 years of sales management and business development experience in technology having worked for companies including Exact, CCH, Travelport and Targus.
He is passionate about empowering multi-faceted teams to drive extensive revenue growth, performance improvements, and business expansion to exceed KPIs and corporate objectives.
SYSPRO is a global, independent provider of industry-built ERP software designed to simplify business complexity for manufacturers and distributors. Focused on delivering optimized performance and complete business visibility, the SYSPRO solution is highly scalable, and can be deployed on-premise, in the cloud, or accessed via a mobile device.
SYSPRO's strengths lie in a simplified approach to technology, expertise in a range of industries, and a commitment to future-proofing customer and partner success.
SYSPRO has more than 15,000 licensed companies in over 60 countries across six continents.