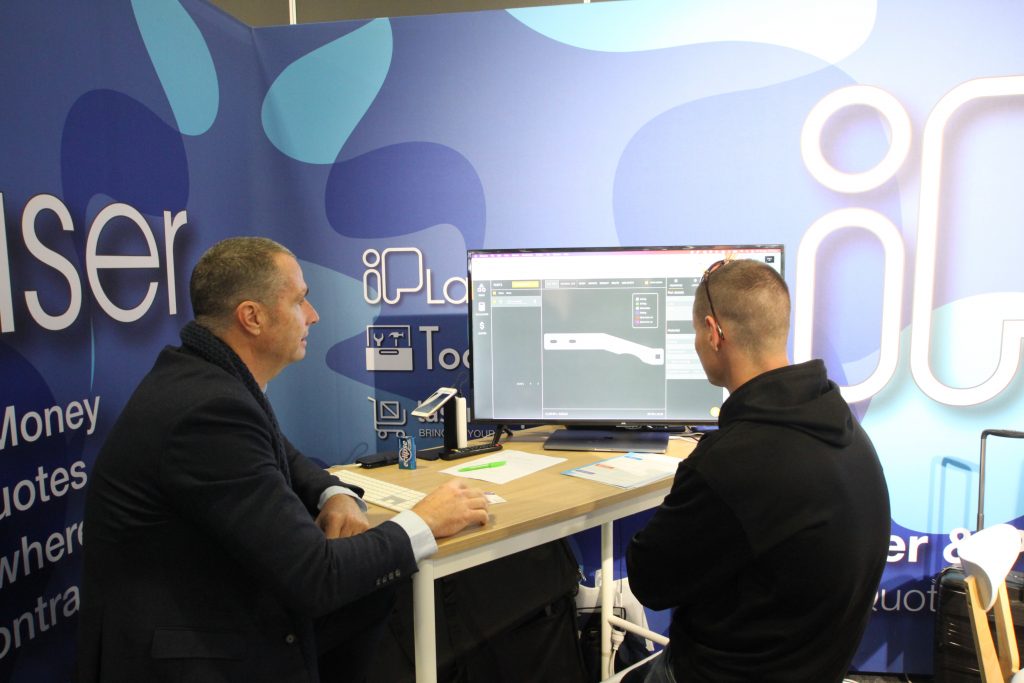 ipCompute product manager Mark Washington, left, gives a demonstration at Australian Manufacturing Week, where he showed enthusiastic young industry professionals the time saving potential of automated laser quotation software, which allows laser and plasma cutting job shops to quote more jobs, win more work, and grow the business
A company bringing laser and plasma cutting quotation automation to Australia and globally has drawn strong interest at Australian Manufacturing Week (AMW) as the industry feels the bite of labour shortages.
ipCompute, which includes ipLaser and Tempus Tools, spoke with industry professionals, who were typically taking 15 to 30 minutes to produce a quote, depending on the complexity of the job, and the quality of the drawings provided by the customer. With ipCompute's latest ToolBox quoting automation software suite, each quote can be done as quickly as 90 seconds.
"People are usually sceptical that quoting can be done that quickly, but once they have a demo, then they can see the power of the ToolBox software suite. Completing so many more quotes in an hour is particularly useful, given the average win rate of a laser job shop quote is about 30-40%," says ipCompute Co-Founder and CEO, Ivan Cooper.
"Our research shows that you can win an additional 5-10%, without extra costs, by providing the quote within an hour," he said.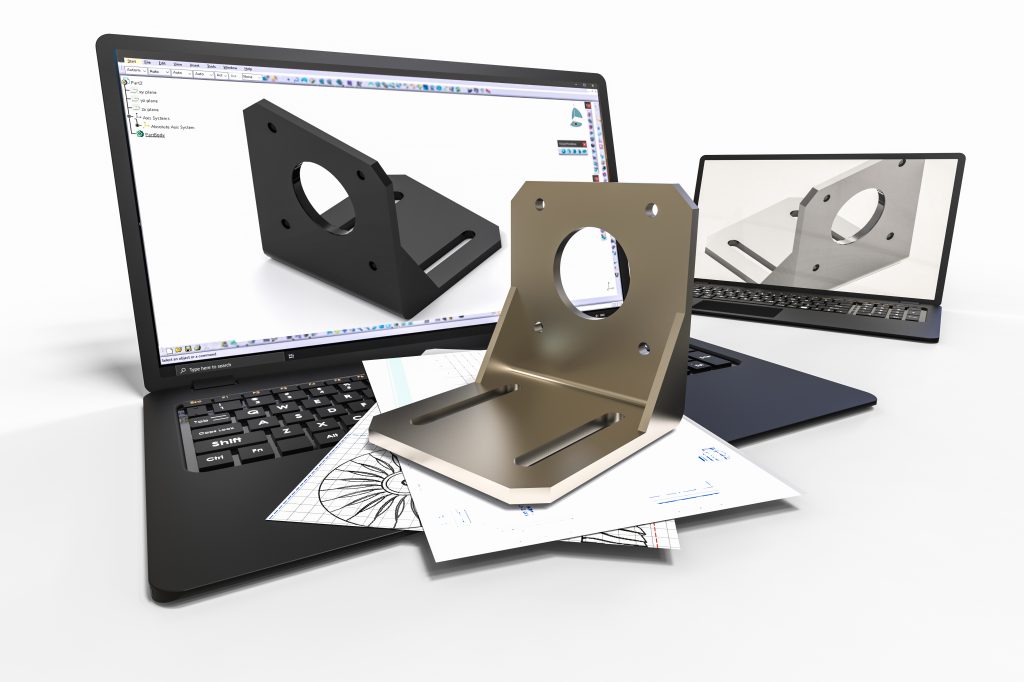 Mr Cooper and his ipCompute's co-founders have a combined 100 years of experience in the laser industry, from operating job shops to designing and installing machines across the globe. They have used this practical, hands-on experience to shape the development of their quoting automation software, to ensure it responds to the real needs of job shops in Australia and around the world.
With all this experience behind them, they have brought together highly experienced young code writers to make the most of the latest in technology to build a powerful system.
"Another major issue we're addressing is inconsistent quoting. If three different people in one organisation quote a job, what are the chances there will be three different prices?
Using ToolBox, you can configure rules to suit your business needs, and then consistent pricing is delivered each and every time, which helps build customer loyalty," says Mr Cooper.
Skilled labour shortages drive demand for user-friendly software
As ipCompute staff spoke with people at AMW, a clear theme emerged – Australian manufacturers are concerned about labour shortages.
"In particular, there's a shortage of skilled labour at the moment, and many businesses are struggling to secure or retain staff with the right training in CAD/CAM software, ERP/MRP software, estimating, and quoting," said Mr Cooper.
"ToolBox can help these businesses continue to quote jobs, because the software has been designed to be intuitive to pick up and user-friendly for ongoing use. It's typically all set up in 30 minutes, and ready to start quoting," he said.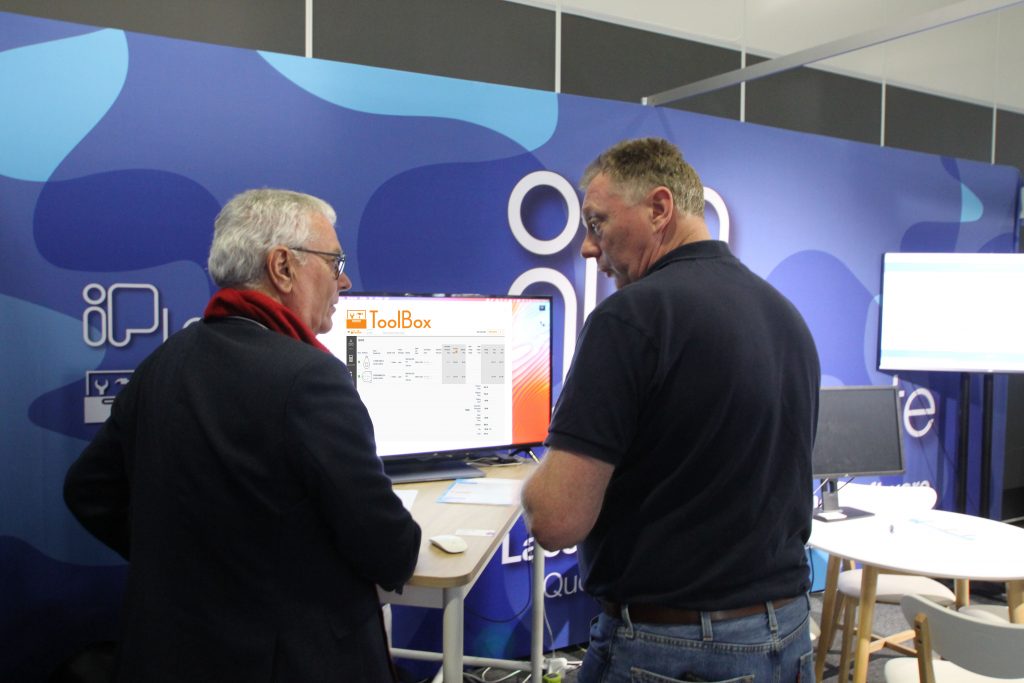 ipCompute CEO Ivan Cooper (back) shows off the company's latest ToolBox suite of time-saving laser cutting quoting automation tools, including the ability to read 3D drawings and sift out precisely all the 2D sheet metal surfaces that require cutting to size.
ToolBox features a built-in folding calculator and unlimited secondary processes, such as powder coating, tapping, and welding, thereby eliminating the need for solid modelling systems. It opens solid models, flattens them, and calculates the cost of cutting and folding automatically.
"ipCompute's ToolBox is the most technically advanced laser cutting quoting software available, underpinned by more than 100 years of combined industry experience," said Mr Cooper.
ToolBox features
The latest ToolBox digital tool kit turns a CAD drawing into an accurate quote in seconds, and the time saved can be used to allow laser job shop staff and resources to be reallocated into areas such as business growth.
ToolBox automated quoting software suite involves a simple three-step process, which can be configured to your business rules
It's also possible to create the drawing without using any CAD software, using Toolbox's Quick Part parametric parts library. Quick Part has a broad range of customisable parts, including brackets, flanges, gussets, and plates that can be adjusted to the specific needs of the user.
ToolBox features include:
Drag and Drop DXF or DWG files from an email
Parametric parts library to quickly develop standard parts
Customer supplied material, extra mark-up
Pricing rules by cutting method, material and by customer
Customers, contacts, quote history, parts library
Export cleaned CAD drawings
Develop 2D parts from 3D models, including folding
Export time and price for all processes
Detect material type, thickness, and part quantity
Export/import materials database for quick updates
Calculate folding time and price
Customise quote letter and output
Price, time, and calculate unlimited secondary processes
Multiple cutting technologies
"With the shift to Industry 4.0, slow quoting processes just aren't competitive anymore, so job shops need new tools to get the job done faster, more accurately, and with total consistency," says Mr Cooper.
"ToolBox empowers job shops, particularly smaller ones, to win more projects through quicker turnaround times," he said.