Hardinge has introduced the Voumard 1000 Universal CNC Internal grinding (IG) machine.
The machine offers a high-performance, economical grinder for the widest range of universal internal grinding requirements to obtain fine surface finishes and tight tolerances.
The Voumard 1000 is a new standard in ID grinding, providing customers with the ultimate combination of precision, performance in an affordable machine designed to optimise production costs when manufacturing high-precision parts for industries ranging from aerospace to medical.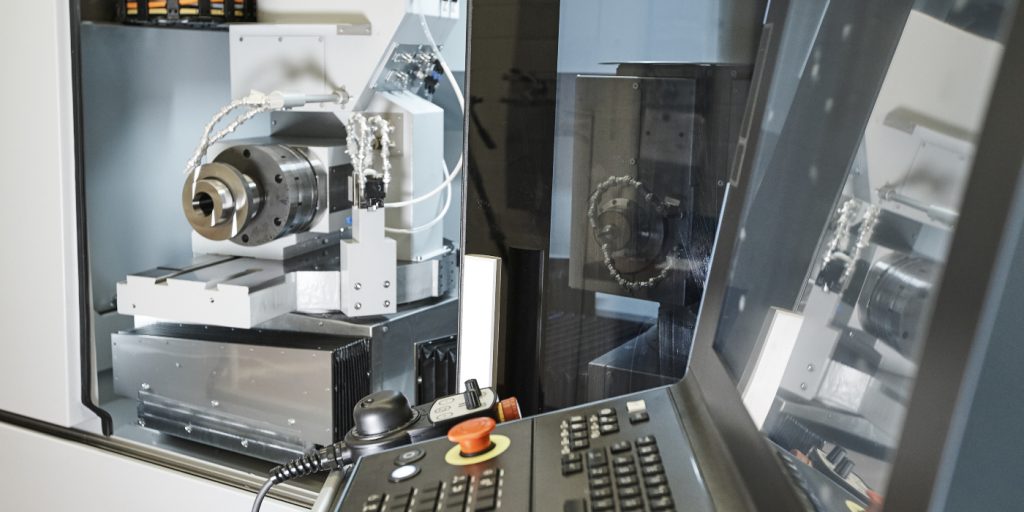 For over 80 years, the Voumard brand has been a global leader in innovative ID/OD grinding with almost 10,000 installed internal grinding machines around the world.
Typical applications are grinding operations on parts for hydraulic components, spindles, bearings, or gears as example.
Customers can now get the following benefits and features:
Innovative Hydrolin hydrostatic guideways provide the highest smallest diameters to enhance productivity.
A unique design that does not have coupling joints to perform without any backlash, offers superior positioning accuracy-less corrections, as well as optimised thermodynamics in its direct drive linear motor system for better cooling management.
Unique, compact hydrostatic spindle turret configuration for ideal accessibility and larger spectrum of parts. The new system offers a hydrostatic B-axis, with benchmarking positioning repeatability.
Advantages in high precision also in non-round grinding and improved accessibility with compact "table turret" collision-free dressing.
New compact, ergonomic machine design for better overview during grinding process and accessibility for best in class tool and work piece management.
Fanuc 31i control for improved operator access, fast programming and retooling, even for inexperienced operators.