An impressive list of organisations, communities, and individuals have been announced as winners of this year's Premier's Sustainability Awards.
The awards, now in their 19th year, recognise Victorians across the state who have demonstrated leadership and innovation in sustainable practices.
Winners were announced at an online ceremony on, presented by The Hon Lily D'Ambrosio, Minister for Energy, Environment, and Climate Change, with a program to improve farming practices in the Macedon Ranges and a volunteer-led initiative to restore oyster reefs in Corio Bay receiving the top awards selected by Premier Daniel Andrews.
Sustainability Victoria Chief Executive Officer, Claire Ferres Miles congratulated the winners, recognising the outstanding calibre of entries received. "We received inspiring entries for this year's Premier's Sustainability Awards across multiple sectors and industries, and our 2021 winners are role models for all Victorians and across Australia," Ms Ferres Miles said.
"Sustainability Victoria is proud to be showcasing the extraordinary achievements of Victoria's innovators, as together we accelerate our transition to a circular, climate-resilient clean economy."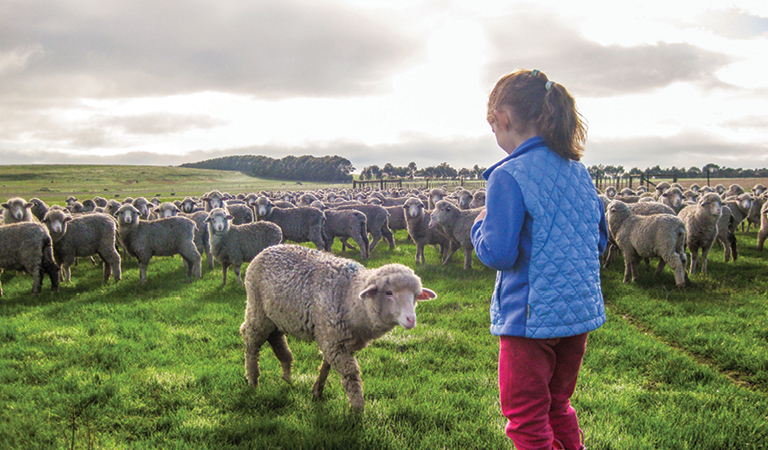 Winners of the 2021 Premier's Sustainability Awards: Premier's Recognition Award: The Nature Conservancy Australia for the Bringing Back Victoria's Lost Oyster Reefs project to improve one of Victoria's most prized assets – Port Phillip Bay.
More than 40 volunteers from 16 different groups helped to restore one hectare of native oyster reef in Corio Bay and test a new method for reef restoration.
Premier's Regional Recognition Award: Macedon Ranges Shire Council's Healthy Landscapes for Healthy Livestock project, which aims to build the capacity of local farmers to implement regenerative agriculture techniques to improve soil health, enhance biodiversity and boost resilience to a changing climate, resulting in 100% of participants changing land management practices.
Clean, affordable, and secure energy: • Community Champion: Black Stump Technologies • Industry leader: Allume Energy Climate action • Community Champion: Brentwood Secondary College • Industry leader: The Cape Healthy environment •
Community Champion: First Friends of Dandenong Creek • Industry leader: The Nature Conservancy Australia Social and economic justice • Community Champion: Yarra Valley ECOSS • Industry leader: Melbourne Water, Aqua Metro Services, and Wara Paring Civil Construction Sustainable places • Community Champion: Yarra Valley ECOSS • Industry leader: Cardinia Shire Council Waste reduction and the circular economy • Community Champion: Jo Algie, Advanced Life Support (ALS) Paramedic and Team Manager of Ambulance Victoria • Industry leader: OzHarvest