Rockwell Automation's new regional director, Anthony Wong is very engaging.
He has an easy laugh, but a serious undertone that lets you know he is here to do business. Recently appointed as regional director of automation giant Rockwell Automation, Wong has big shoes to fill in departing MD Scott Wooldridge.
Not that he'll have to look far if he needs the odd bit of advice – Wooldridge is now the company's regional vice-president for Australia, New Zealand, Japan, Korea and Southeast Asia.
Wong, an electrical engineering major, brings experience from both the software and hardware streams of automation.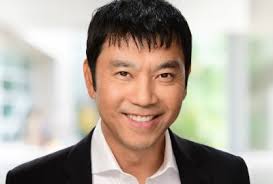 With more than 24 years in the industry, he started out as customer support with Citect, before graduating to sales engineer, then account manager through to sales director. In 2006, Schneider Electric purchased Citect, which opened new opportunities to Wong, including a five-year sojourn at the company's headquarters in Paris, France, where he had several roles mainly in the strategy, merger and integration sectors.
Just under three years ago, he decided to come home where he worked for Schneider until taking up the Rockwell Automation position in July this year.
As well as the usual challenges of the role, there are several other reasons the new job was attractive to Wong.
"What attracted to me to the role is that Rockwell Automation is one of the most respected companies in the automation space," he said. "I have always been in the industrial automation space, and with Rockwell Automation being purely a player in that space, that was definitely one of the things that attracted me to join the company.
He said another reason was that Rockwell Automation has moved into addressing the digital space. For him that was signalled when the company took an 8.4 per cent stake in Internet of Things (IoT) and augmented reality (AR) specialist PTC.
That showed Wong that there was going to be complementary technology for smart factories between two companies, which in his eyes, made for a unique value proposition.
"With my strong background in software, that was one of the things that really excited me because it meant we could really allay a lot of the concerns and challenges customers have as they move on their digital journey," he said.

The third reason he was attracted to the opportunity was that Rockwell Automation is admired for its ecosystems – how they work with partners, and how they work with customers, whether that's distributors, system integrators, OEMs, and other technology partners.
"Rockwell Automation tries not to do everything, but it is good at partnering with other companies that are best in class," he said.
"That ecosystem and going to the customer with a strong solution is also something new to me in terms of how they manage these business models that go to market."
Over the past 12 months, a few companies in the Industry 4.0, IoT and digitisation space have been pushing the "small steps" agenda, and Rockwell Automation is no different.
While new manufacturing sites are bound to put in the latest technologies in these spaces – to not only make their companies modern, but also very efficient – this doesn't necessarily mean those SMEs and those looking to upgrade have to invest a multitude of capex into their companies to gain efficiencies.

"There seems to be a lot of hype in the market that everyone needs to transform their whole business, and the magnitude of it sounds huge," said Wong. "It's a matter of just being practical about what needs to be done with plant, and companies need to prioritise.
"I see the story where people think everything needs to be transformed – it needs to be digital, it needs to be automatous, and everything needs to be done remotely.
"Then there are drones and all this sort of stuff, which sounds overwhelming," he said. "But I also see the other end of the spectrum where there are solutions and applications that are quite easy to implement, and you can get quite a bit of benefit from that.
"There is no reason why a company should not look forward at the journey over the next three-five years. Then I think you need to come back to day one and say, 'Okay, what is practically possible? What is the next first step as I move along on my journey?'"
But Wong also said that companies need to move sooner rather than later. Again, it can be in small steps. He sees Rockwell Automation as not just an automation company who provides hardware and software, but also as a Technology ally in the Digitisation journey.
Sure, the company has an agenda, who doesn't? But there is more to the journey than just fitting out a factory with all the latest gizmos and gadgets designed to collect data in real time and help with a manufacturing plant's bottom line.
"Companies need to be careful," said Wong. "Things can creep up on you slowly. Most customers know things need to be done, but they need Technology ally like us to help them go through that journey. We can help leverage other things that we have done around the world that can apply from one industry to another with similar benchmarks.
"The IoT and Industry 4.0 are becoming less hype and more practical. A few years ago, when sensors were a little bit more expensive, people were worried about putting data on the cloud and all that sort of thing. It seems to be more expected now to do that."
Overseeing the Australasian operation means that Wong also has to enforce the vision of the parent company in the US.
This also means he has ideas on how the manufacturing and processing landscape will look soon.
Of course, he wants Rockwell Automation to be at the forefront of what that future will look like, but he also invokes another buzzword that is entering the lexicon of the automation space – collaboration.
"My vision of the future is to accelerate our offerings along with the technology of our partners," he said. "Our brand promise is 'Expanding Human Possibility' – it really is about taking human intelligence and supplementing it with augmented reality with digital technologies. If you look at what we are doing with augmented, it's almost like a heads-up display for your plant. It shows you the consequences of not taking safety seriously, without putting anybody at risk."
Then there is the issue of finding not only enough but the right type, of people to take up the mantle that the previous, one-job-for-the-rest-of-my-life generation had. This brings its own set of problems as that generation starts retiring.
"Our industry is quite mature and there is a lot of people with 20 or 30 years' experience who can listen to a machine and tell you whether it is sick or not," he said. "As we start to attract younger people into our industry, they are not going to wait 30 years. They'll be lucky to wait five. It will be the millennial economy and we need to ignite them"