Nathan Knight, Hitachi Vantara's Managing Director for Australia and New Zealand, makes the case for a coordinated approach to decarbonisation and digitalisation.
Imagine that manufacturers have a character on each shoulder, one with the word PROGRESS emblazoned across its chest, and the other, SUSTAINABILITY. When deciding where to invest precious resources like time, expertise and money, they can feel like two competing priorities. "Pick me," says Progress.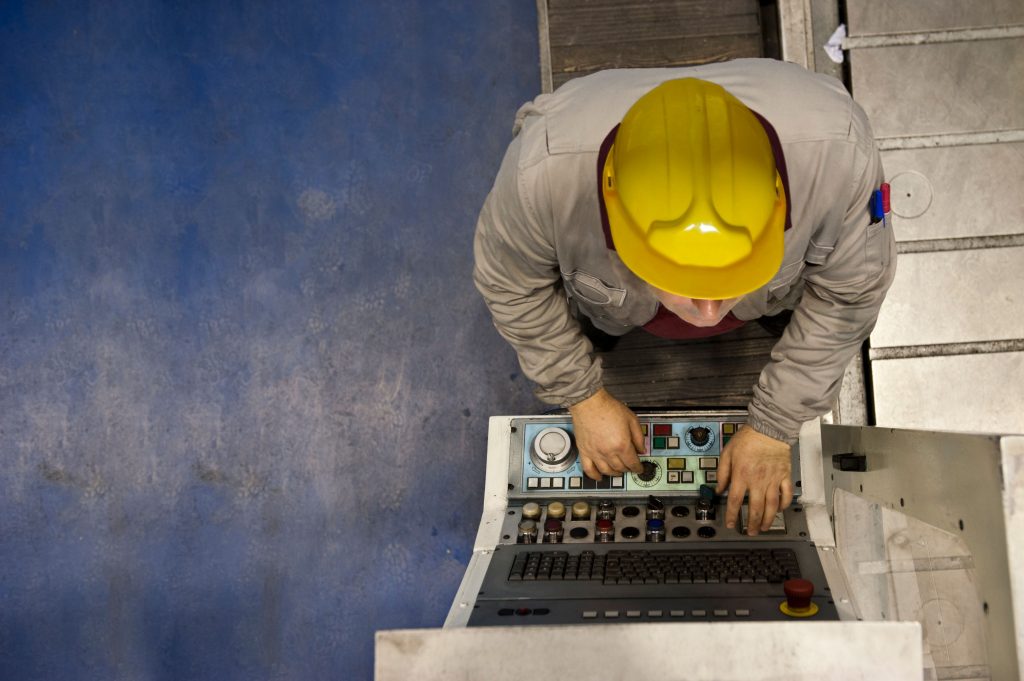 "More digital services, more automation, more cloud, more diversification, more data analytics, more!" The other voice pleads, "But what about me? You have to consider the planet, responsible resource management, diversification of your staff and your supply chain. You have to reduce your emissions." Sustainability's voice is getting louder and more insistent.
In the pursuit of digitalisation in the name of progress and competitive edge, the two do not have to be at odds with one another. In fact digitalisation is a powerful tool that can help manufacturers achieve the critical sustainability goal of decarbonisation.
Many Eyes on the Manufacturing Sector
Australia strengthened emissions reduction targets with the goal of net zero by 2050.
According to Grattan Institute, decarbonising Australian industry is an "industrial revolution against a deadline" and the scale and pace of change required is unprecedented. The think tank has called for government policy change, stricter emissions limits and a focus on decarbonising heavy manufacturing and mining, which reportedly produce a third of Australia's carbon emissions.
The heavy industry sector collaborated with decarbonisation experts to form the Australian Industry Energy Transitions Initiative (ETI), which says that regional Australia's industrial economy could cut greenhouse gas emissions by more than 80% and become centres for multibillion-dollar investments in renewable energy. It would take an unprecedented transformation of the energy system, they say.
Acknowledging that the agriculture, mining, manufacturing, data centre and other sectors will be essential to Australia meeting emissions reductions goals, the government has established a $43M Industrial Energy Transformation Studies Program.
It makes funding available to encourage manufacturers and others to consider decarbonisation efforts including technologies that enable greater flexibility and responsiveness of energy demand, such as digitalisation.
All of this points to the expectation that Australian manufacturers must do what they can to actively decarbonise Australian industry.
The Role of Digitalisation
Application modernisation and digitisation of workloads are already underway at many organisations, partly because applications have advanced and requirements have changed, but also to reduce operational overhead.
More efficient workloads and data sharing allow the business to extract and enhance data insights across the organisation and automate daily tasks, both of which can offer savings and agility in the organisation, particularly relevant for the manufacturing sector. A reduced infrastructure footprint can save on power costs.
That's an excellent business case for app modernisation, but let's not forget the associated contribution to ESG goals.
Data centres must be powered and cooled 24/7, whether housed within your own premises, or accessed via cloud or managed services. This significantly contribute to the business' overall carbon footprint. The global carbon footprint for data centres accounts for more than 2% of global carbon emissions, which is reportedly the equivalent of global airline industry.
That number is expected to rise, but your business can take steps to reduce its own infrastructure footprint. App modernisation can provide up to 50% savings in terms of server capacity, reducing the energy consumption of the data centres that service the business, and cutting carbon emissions along with the power bill.
Smarter Data Management involves avoiding unnecessary duplication of data sets (and storage of multiple versions of data sets) as well as leveraging technology such as object storage which makes it less costly to store large volumes of data. Both can contribute to a smaller infrastructure footprint.
Applying the right storage virtualisation technology to existing storage environments can also reduce CO2 emissions. If you opt for an operating system with enhanced data reduction technology, you can store more data within your existing storage capacity. In some use cases a 65% reduction in electricity consumption will reduce CO2 emissions by 65%.   
It also makes sense to remove the need for data migration during digital transformation efforts such as upgrades to next generation storage systems.
Not only is it time consuming and considered risky in terms of potential data loss or service interruption, but it requires old and new systems to run in parallel throughout the migration phase. Such processes consume a lot more power, require additional cooling and floorspace and can take months to complete.
Assess your options, along the digitalisation process. We recently conducted a data center assessment for a customer and showed that one option under consideration – a storage NVMe flash configuration – created 2.5 times more CO2 compared to the other, an SSD with SAS interface solution. The point is, with the right insight and guidance, CO2 emissions can be driven down.
Replace infrastructure with eco-friendly systems. More than 80% of the value-chain CO2 emissions of a storage product are related to its use after it is sold. At Hitachi Vantara, we are decarbonising our own offices and factories as well as developing new low-carbon infrastructure for our customers. In fact, between generations of our storage solutions, we cut carbon emissions between 30% to 40% compared to previous models – this includes in the procurement of raw materials, production, transportation, five years of use and final recycle.
Digitalisation and decarbonisation are important drivers for business and for the planet. With the right approach to infrastructure modernisation, an organisation can accomplish both at the same time.