Despite what Donald Trump says a global trade war does not produce winners, only losers, with Australia likely to be one of the biggest losers.
History tells us that economic growth and prosperity are strongest when trade is flowing, so the US's imposition of tariffs on imports, and China's escalating retaliations are particularly worrying.
As a price taker of somewhat undifferentiated commodities rather than must-buy value added goods into the global economy we are always hit hard by global recessions.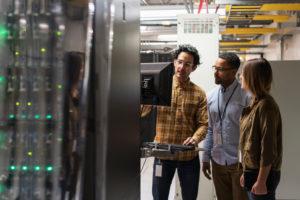 The US industries that are likely to be hit, and hit hard by China's latest tit for tat tariffs on the US vary from high value aircraft and pharmaceuticals to all the basics of manufacturing such as meat processing.
While one might imagine a bit of a lift for Australian wine, say into China, the reality of a trade war will be hard.
What will be hit in Australia? Can Australia, and can manufacturers do anything to protect themselves from this looming war?
-Peter Roberts